Dio + Co. has been a premier retailer of private family walk-in multi crypt mausoleums since 1934. We design and build private family mausoleums for families across the country.
Private family, multi crypt, walk-in mausoleums can contain the remains of multiple family members. This estate-style, above-ground mausoleum is suitable for traditional caskets and cremation urns for safekeeping. With our 80+ years of mausoleum-making experience, we can guarantee a well-constructed, high-quality, and stunning family resting place.
Similar types of mausoleums include a garden mausoleum and community mausoleum (also called public mausoleums).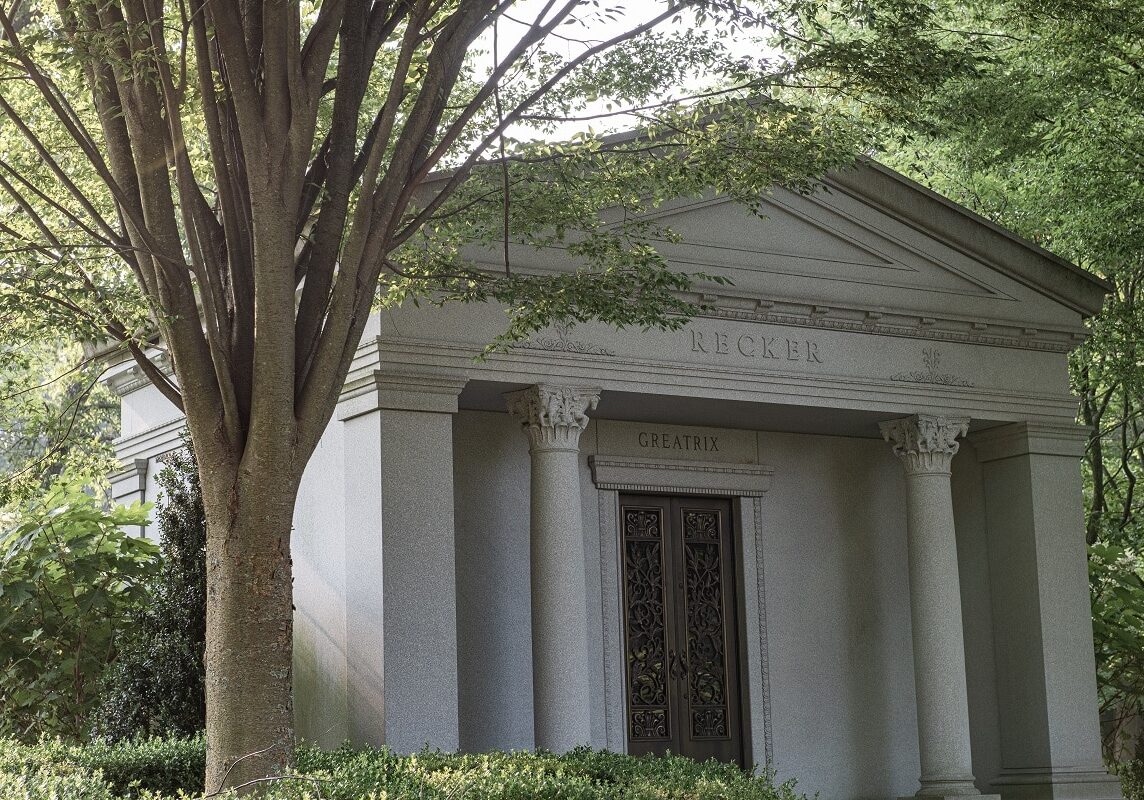 Private mausoleums are the perfect option for protection and privacy. Private family, multi crypt, walk-in mausoleums can be customized and personalized according to your wish list. Our designers have impeccable standards and always create beautifully constructed pieces. As with our other mausoleum types, families can choose the color and grade of granite, size, style, symbols, and imagery that convey the love they shared, personal achievements and/or accomplishments, special hobbies or interests, nationality, and/or religion.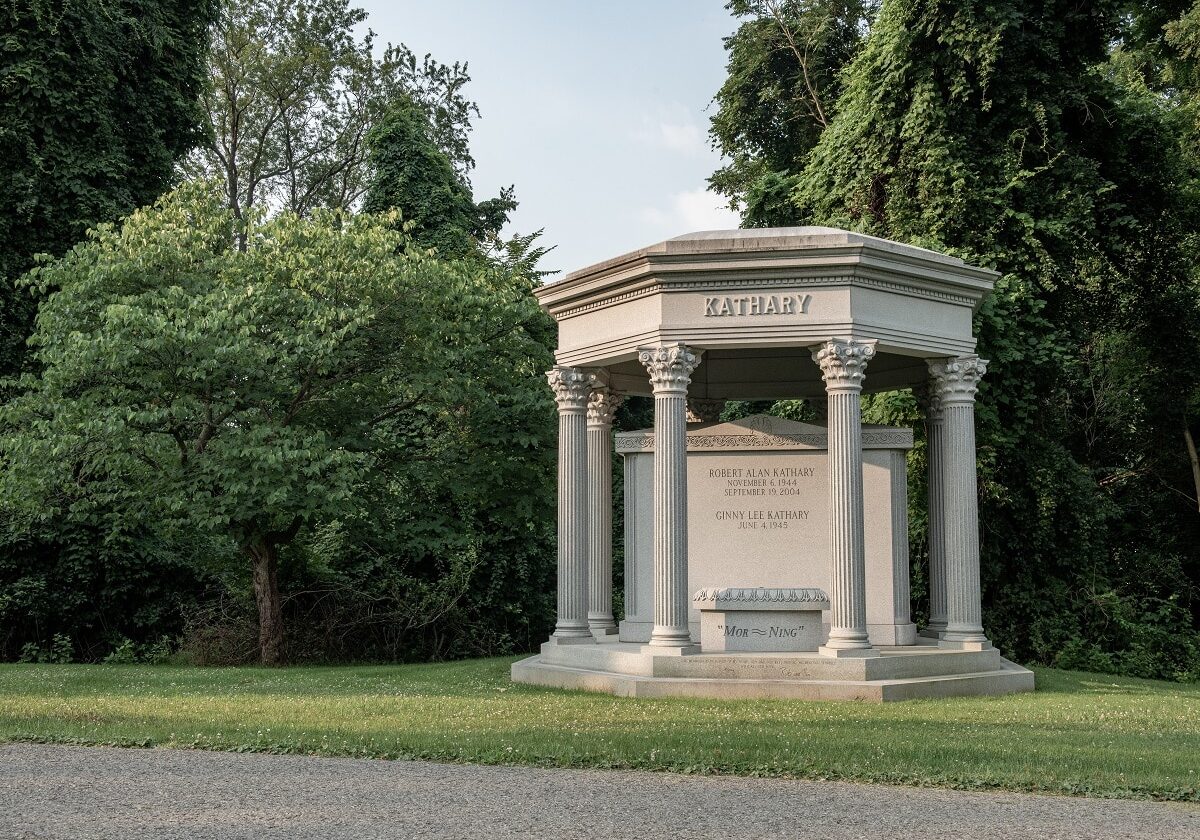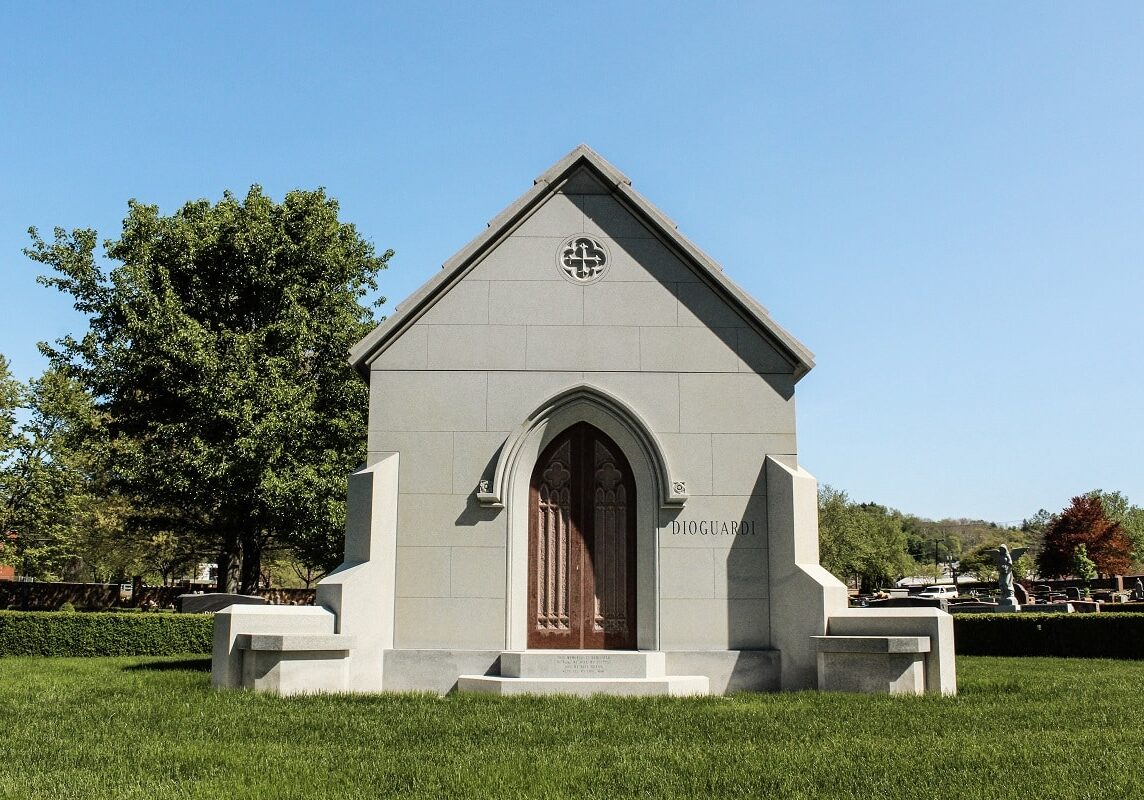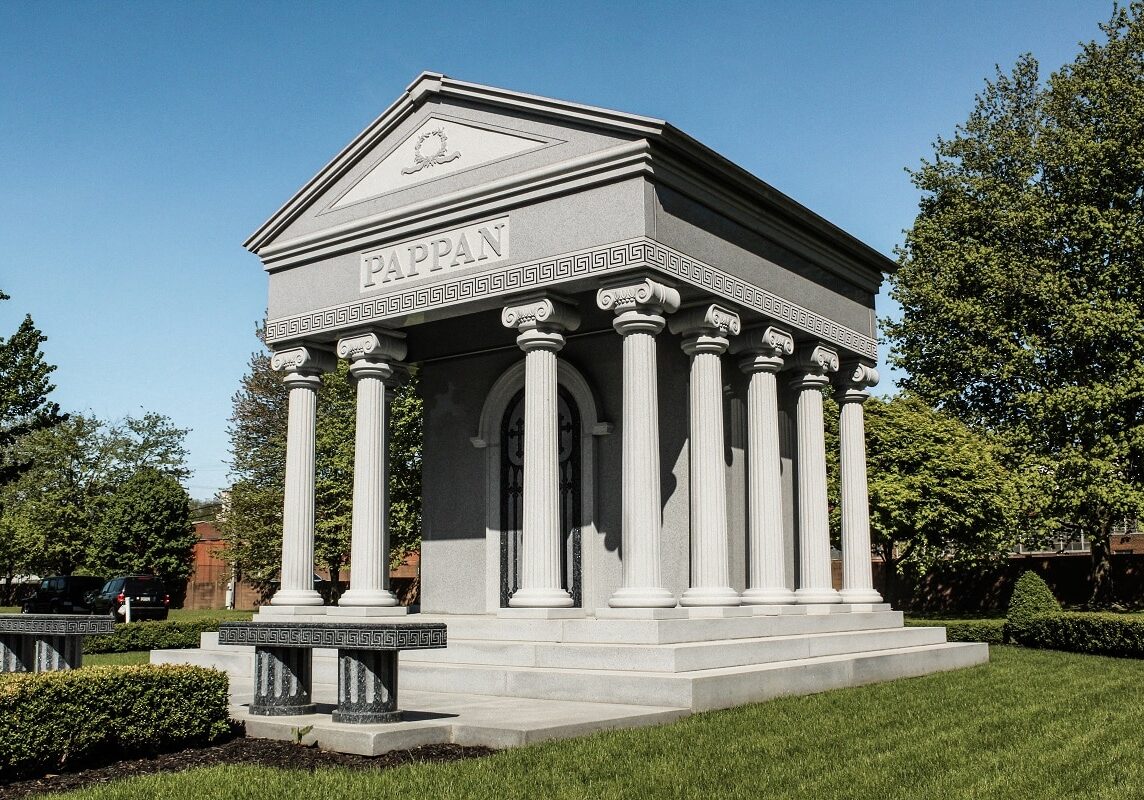 How Much Does A Private Family Mausoleum Cost?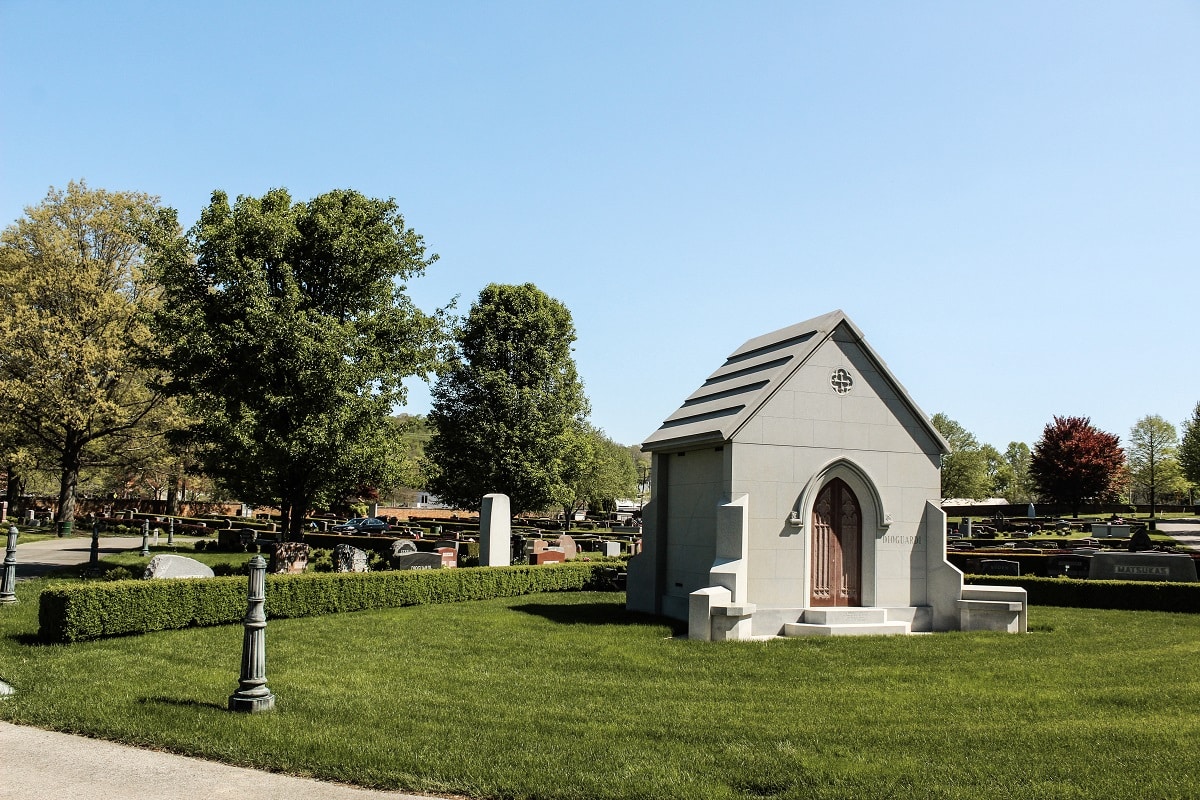 The price of a private walk-in mausoleum is determined by structure and design preferences. The pricing varies depending on several factors, such as:
Size
Color of granite
Quality of granite
Style
Texture
Craftsmanship
Installation and Shipping
Pricing for personalized private family mausoleums generally starts around $28,000 and increases from there depending on the complexity of your mausoleum. To learn more about our private family mausoleum pricing, please review our pricing page.
Other Types Of Mausoleum Crypts
If you need an above ground burial for one or two people, we also build single crypt mausoleums and double crypt mausoleums.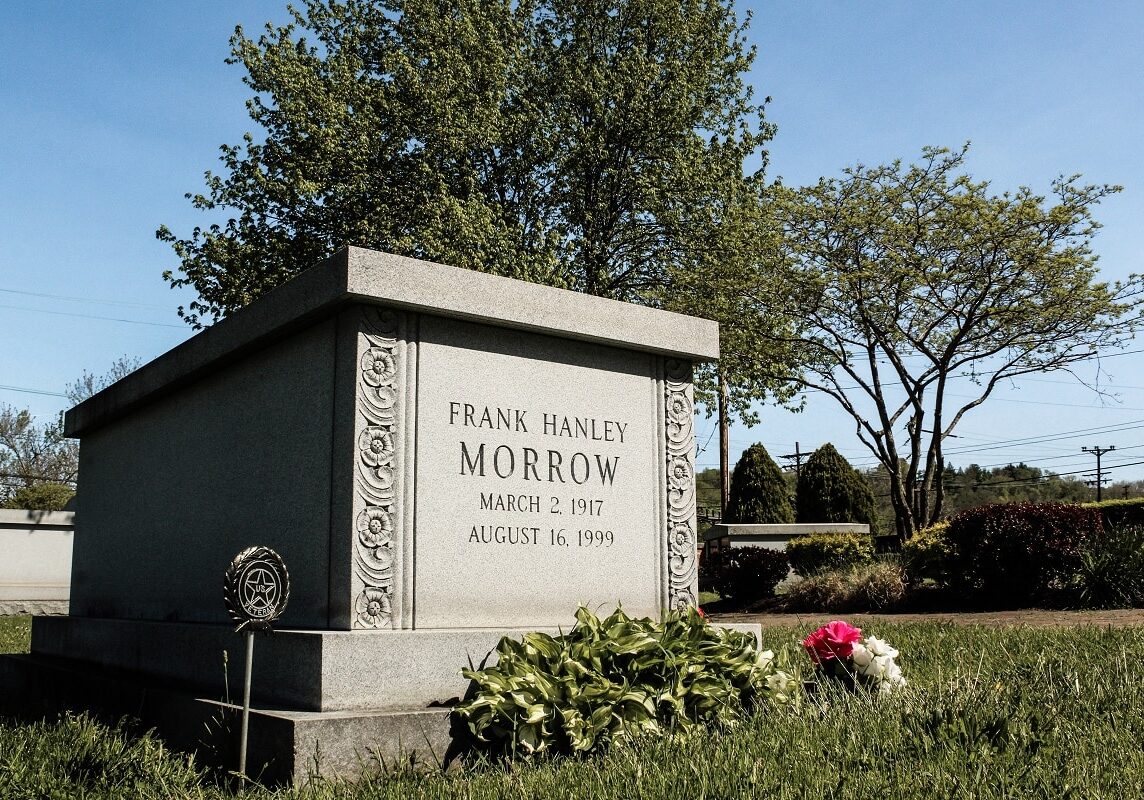 Single Crypt mausoleums are designed to hold one person. There are three types of single crypts, all of which can be customized to meet your family's wishes. They can be a great option as they do not experience underground weather damage.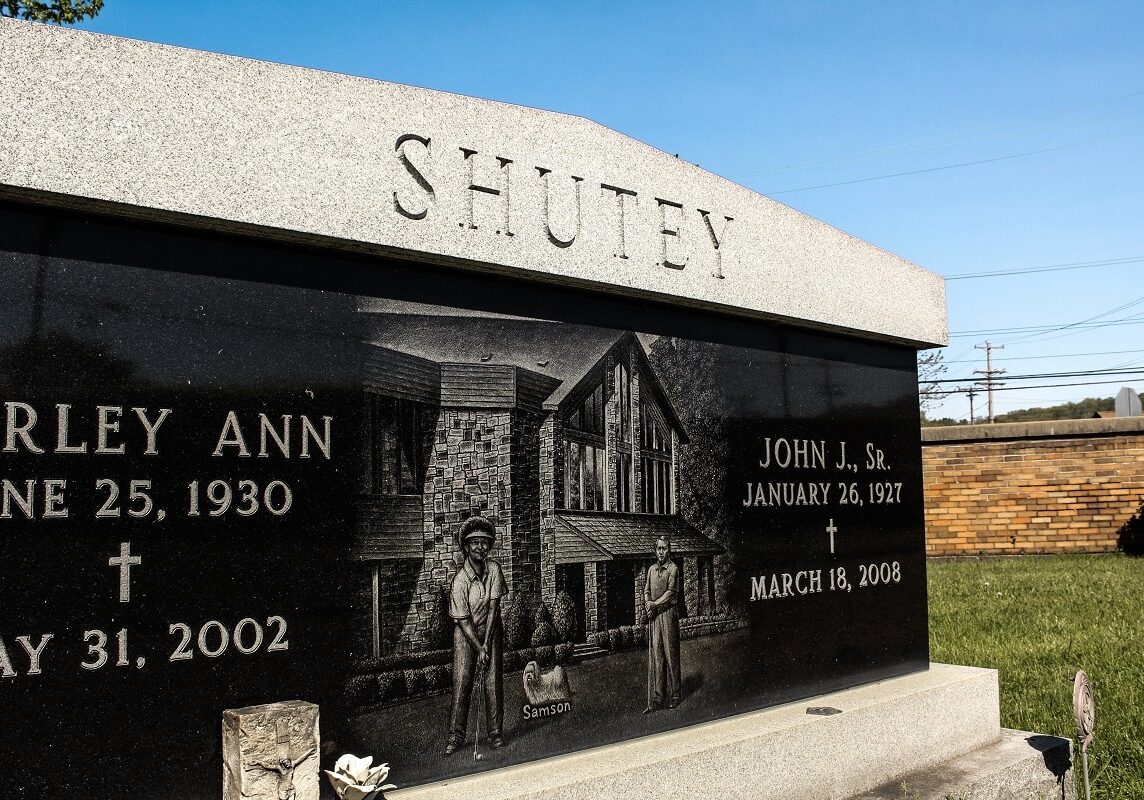 Double crypt mausoleums are designed to hold two people. They can be an above-ground burial vault, a garden mausoleum, a walk-in mausoleum, or a chapel mausoleum. They can be a great option as they do not experience underground weather damage.
Request an Estimate for a PRIVATE FAMILY MULTI CRYPT MAUSOLEUM
Fill out the form below and one of our team members will be in touch to discuss the possibilities.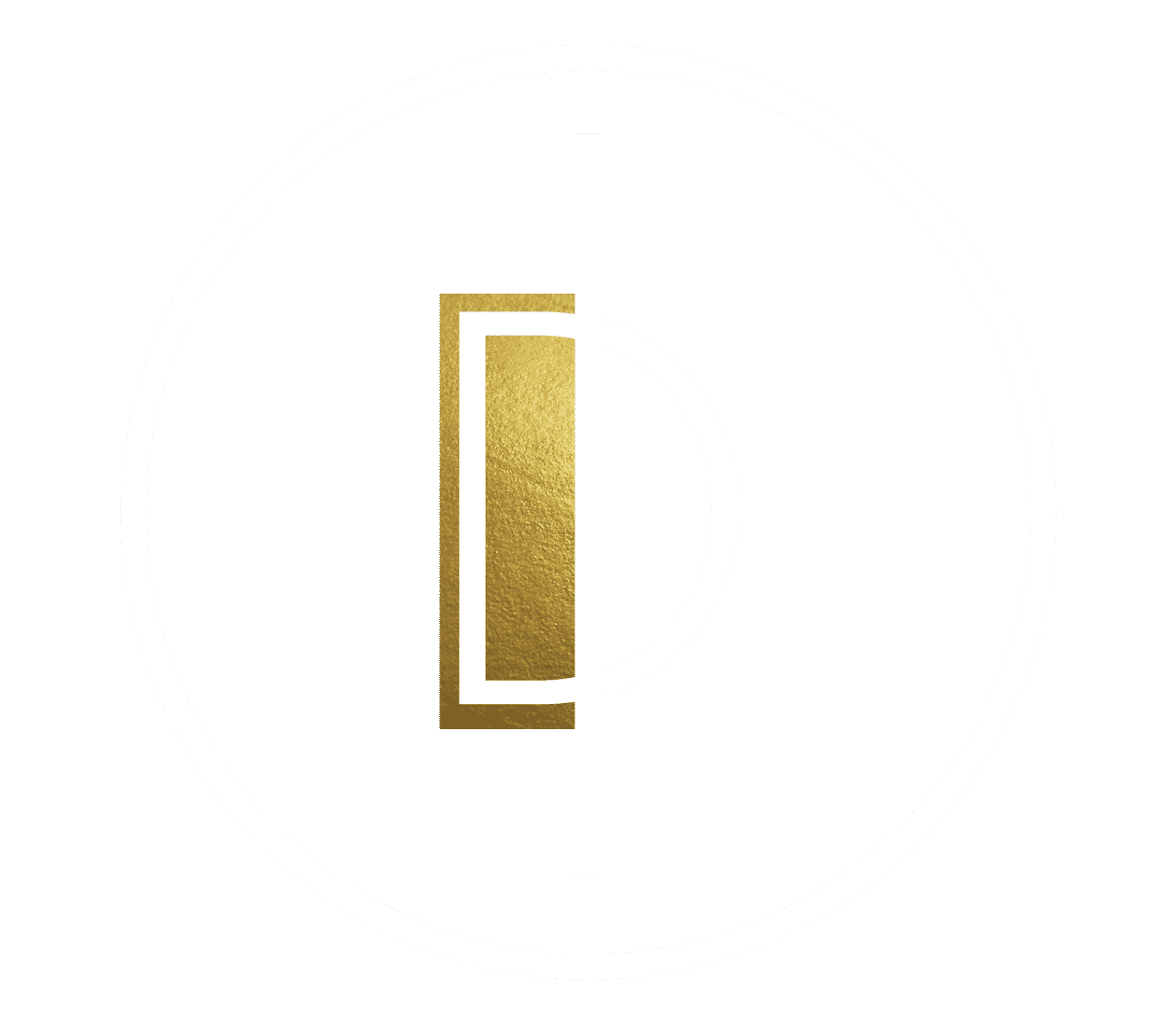 Leave a permanent mark on the world 
A private mausoleum provides ample protection and privacy. We've been designing and building custom mausoleums since 1934, showcasing the priceless experiences of countless families. Contact us for a free quote and learn how we can immortalize the accomplishments of you or your loved ones next. We ship nationwide!