Dio + Co. designs and builds custom and sophisticated mausoleums and columbariums that can be delivered to and installed in Washington, District of Columbia.
There are many cemeteries in Washington, DC, including Mount Olivet Cemetery, Rock Creek Cemetery, and Congressional Cemetery. It is the nation's capital and is home to the famous Capitol Hill. Washington is also a short drive from the Arlington National Cemetery in Virginia.
What is a mausoleum, you might ask? A mausoleum is a free-standing cemetery building containing the final resting place of your loved one. We offer a wide range of options to choose from, including single and double crypts, private family multiple crypts, chapel walk-ins, and garden/outdoor or sepulcher mausoleums.
With our larger mausoleums, you also get the option to include additional elements, such as a chapel or a niche for cremated remains, which can be designed to accommodate any number of graves. The shape, color, and style are entirely customizable, as well as the adornments that come with the mausoleum.
At Dio + Co., we take pride in our exceptional craftsmanship and attention to detail. Our team makes sure to create a mausoleum that not only honors your loved one's memory but also becomes a timeless work of art.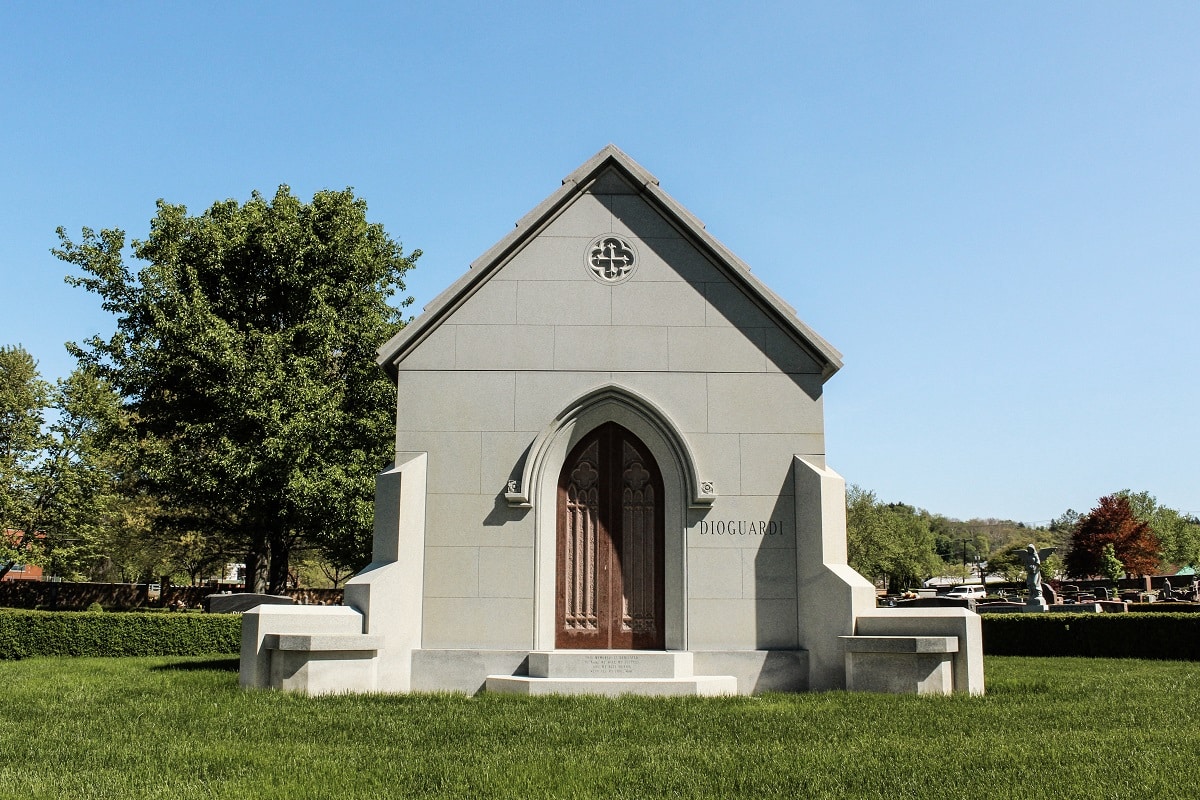 Completely Custom Single, Double, and Multi Crypt Mausoleums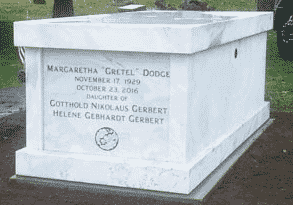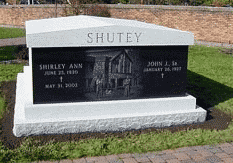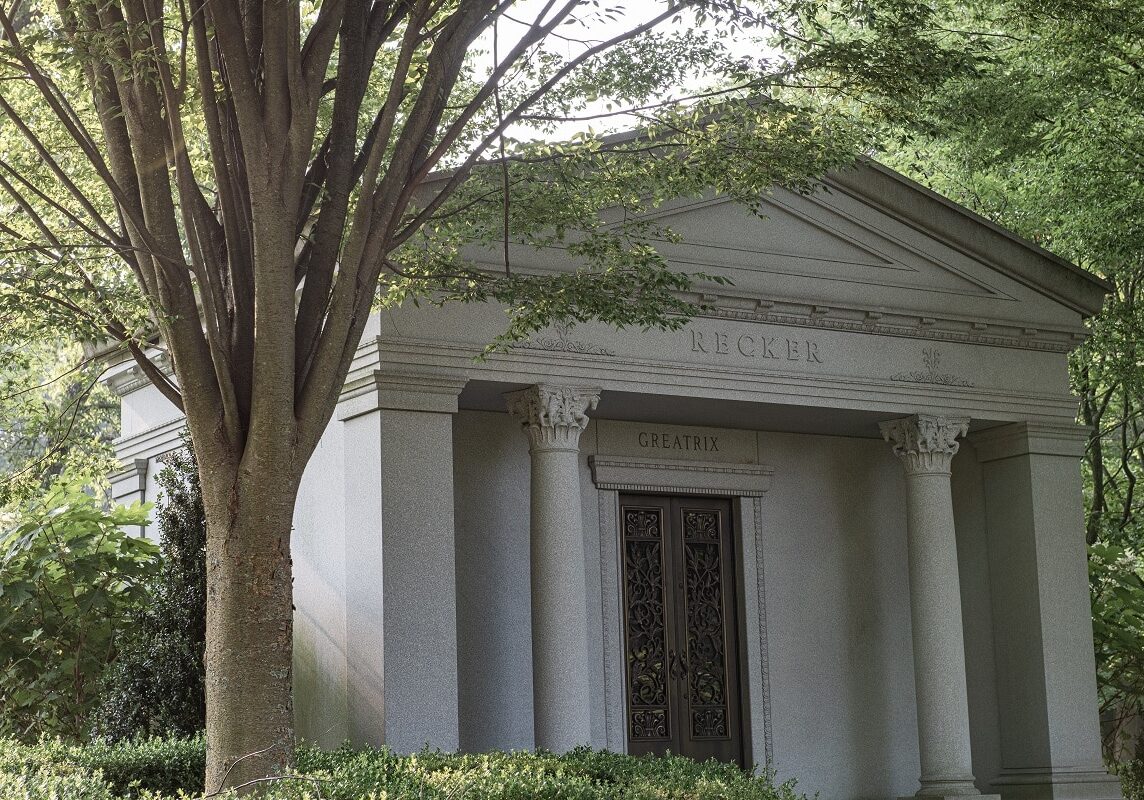 Private Family
Multi Crypt Mausoleum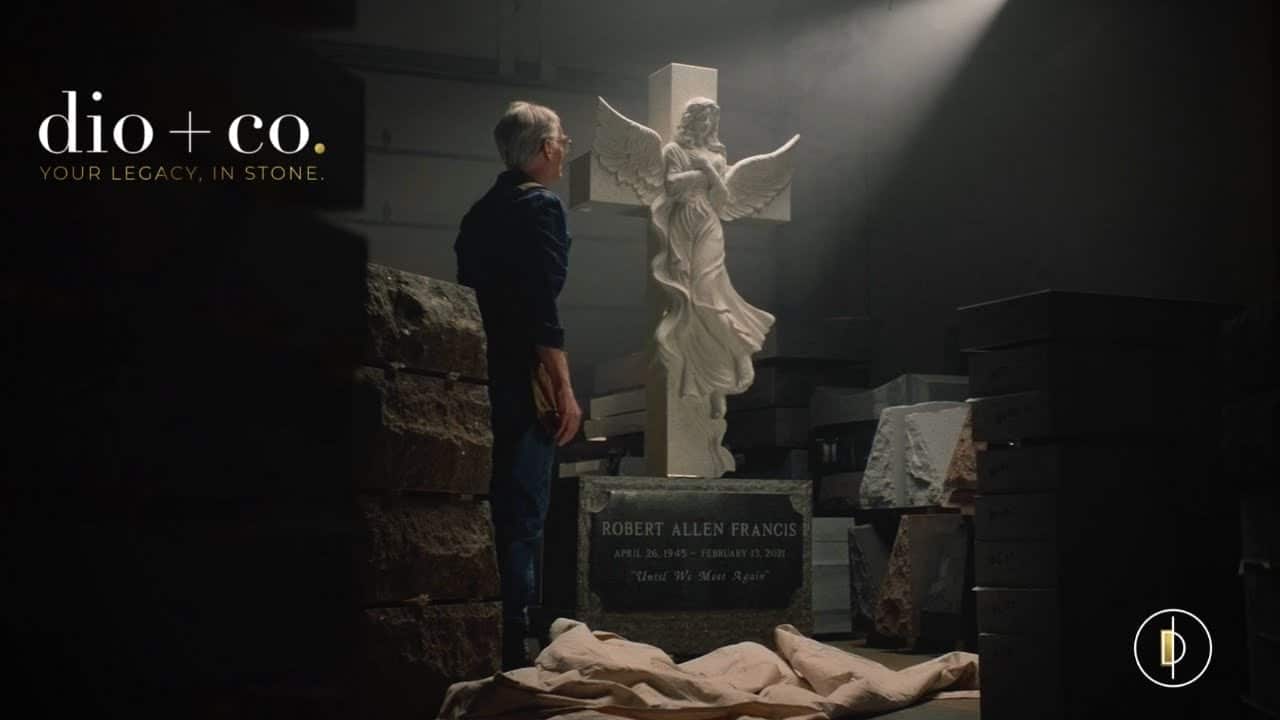 At Dio+Co., we believe that the mausoleum design process is shaped by the experiences we encounter in our lives. From pivotal moments such as graduation, a first job, falling in love, starting families, and watching our loved ones grow, it's these milestones that we reflect on when we look back on our legacies. We are committed to our clients and take pride in helping them create a lasting symbol of their family's history.
Quality Materials Make all of the difference
Mausoleums, revered for their grandeur and permanence, start with high-quality granite extracted from quarries, then brought to mills for precision cutting and processing. This superior stone stands the test of time and allows for intricate detailing that imbues each mausoleum with beauty and strength. To create a mausoleum that will stand for generations, high-grade granite is the ideal choice.
To ensure a sturdy base course and structure, a well-constructed foundation is essential for any mausoleum. Without a proper foundation, moisture absorption and ground instability can result in cracking and tilting, compromising the mausoleum's integrity.
From reputable quarries in U.S. & Canada
Hard, strong, durable
Non-porous; moisture-resistant
Limits vibrations
Smooth, even surface; no cracks, pits, or bumps
Beautiful, unique colors and vibrant patterns
Made With 100% High-Grade Concrete
Single Layer, Several Feet Deep
Spread Under Entire Footprint Of Mausoleum
Prevents Water From Entering
Prevents Cracking And Tilting Of Structure
Wire Mesh Keeps Concrete Intact
The base course of a mausoleum is a large slab of granite that lays on the concrete foundation and bears the weight of the structure, keeping it elevated from the unstable, wet ground below. It's a crucial element in the overall design of a mausoleum that ensures its stability and longevity.
Ensuring both strength and beauty, the side walls of a mausoleum require sufficient thickness and high-quality granite. Several factors, such as the required number of joints, contribute to the structure's durability and safety.
Single Slab Of Thick Granite For Strength And Durability
Prevents Moisture From Entering Crypt
Extends Beyond The Side Walls To Prevent Contact With Wet Ground
Multiple Base Courses For Larger Mausoleums Provide More Stability And Less Flood Damage
Up To 8" Thick High-Grade Granite For Maximum Strength
Large Slabs Minimize The Number Of Joints, Which Strengthens The Structure
Solid Granite With No Fillers—Lasts Longer, Won't Deteriorate
Walls Are Off The Ground & Supported By The Base Course So That They Do Not Absorb Moisture From Ground
The joints between slabs of granite on a mausoleum play a critical role; keeping water out, preventing cracks, and contributing to its longevity. To achieve these effects, high-quality adhesives and joint compounds are necessary. In addition, thinner joints tend to last longer. Investing in good joints yields long-lasting protection that keeps the mausoleum dry, even over an extended period of time.
The longevity of a mausoleum greatly depends on the roof, which serves to shield the crypt from the elements. The thickness and quality of the granite, the number of joints required, and the drainage ability are all critical factors that must be taken into account when designing a mausoleum that is built to stand the test of time.
Smaller Joint Gaps – 1/8" Or Less
Joints Never Touch The Ground
Won't Absorb Moisture Or Deteriorate
High-Quality Sealant
Fewer Joints Required Due To Larger Granite Slabs
Up To 12" Thick For Maximum Strength
Large Slabs Require Fewer Joints
Solid Granite; No Fillers...Lasts Longer With No Deterioration
Drainage System Engineered Into Design
High Quality Mausoleum Construction
At Dio + Co., we build custom mausoleums that last for centuries, even millennia. We only use the best, high-quality materials and craftsmanship to ensure that your mausoleum is constructed the right way.
Unlike other mausoleum builders that use inferior design and materials, we only source granite from quarries in North America, and our mausoleums are built with high-quality granite, side walls, base course, joints, roof, and foundation. They are also designed and assembled in Rochester, Pennsylvania.
Dio + Co. was founded in 1934 by Michael Dioguardi, a skilled stone cutter from Rome, Italy. Four generations later, our mausoleum services have created countless luxury resting memorials.
While technology has changed dramatically over the years, we still consider ourselves sculptors of exquisite custom-carved mausoleums. If you want your mausoleum built to last for generations, don't settle for less than the best.
This video was created by Rome Monument, our parent company. See how our mausoleums are beautifully built to last the test of time.
Mausoleum Construction Standards.
We go above and beyond.
Our commitment to constructing impeccable mausoleums is unwavering. From ensuring adequate drainage to complying with zoning laws, we always go the extra mile.
We know that ordering a mausoleum can be a daunting task. That's why we're here to make it as easy as possible. Our team is happy to guide you through the entire process, from explaining the ordering process to discussing the many design customization options available.
We take our construction standards seriously and are dedicated to using only the best materials and practices. Our team will deliver, set up, and install your mausoleum with care and precision.
Dio + Co. specializes in carving, engraving, etching, and sculpting personalized artwork for mausoleums. We create unique designs for mausoleums to help them stand out in a crowded cemetery.
CUSTOM ARTWORK & DESIGNS
Our clients often ask us to design custom mausoleums that incorporate symbols, designs, and images that hold a special meaning to their departed loved ones. We encourage families to unleash their creativity and collaborate with our designers to craft custom artwork for their personalized mausoleums.
CUSTOM SHAPES
The shape and size of a mausoleum distinguishes it more than anything else in a cemetery. Let your imagination run wild and come up with a unique shape that truly sets it apart. Our team will work with you to bring your vision to life and create a one-of-a-kind mausoleum that honors your loved ones for generations to come.
CUSTOM STYLES
Common cemetery memorials come in many shapes, including flat (flush or lawn level) markers, upright monuments, bevel-shaped monuments, slant-shaped monuments, memorial benches, and even mausoleums. While these designs may be commonplace, Dio + Co. can help you make your loved one's memorial stand out with a completely personalized and unique design.
CUSTOM ACCESSORIES
Mausoleum accessories serve to enhance the functionality, versatility, and aesthetics of a memorial. These custom-designed elements can be attached during construction or to a preexisting mausoleum. They come in various forms, including urns, bronze accessories, bronze plaques, granite inserts, and bases, to name a few. Consider incorporating mausoleum accessories into your memorial as a meaningful way to elevate the monument for the departed.
If you're seeking a truly exceptional and meaningful memorial for yourself or a loved one, we're here to help. Let us know what sets you apart - your interests, hobbies, and passions - and we'll design a luxury, custom mausoleum to honor your unique legacy.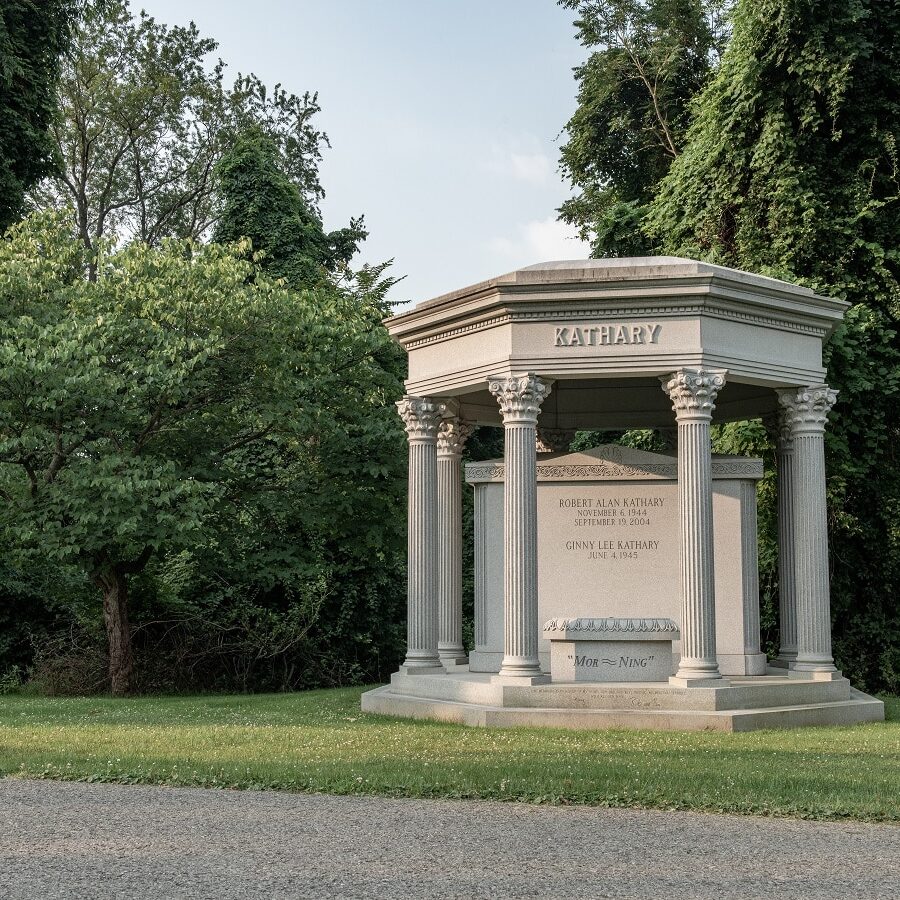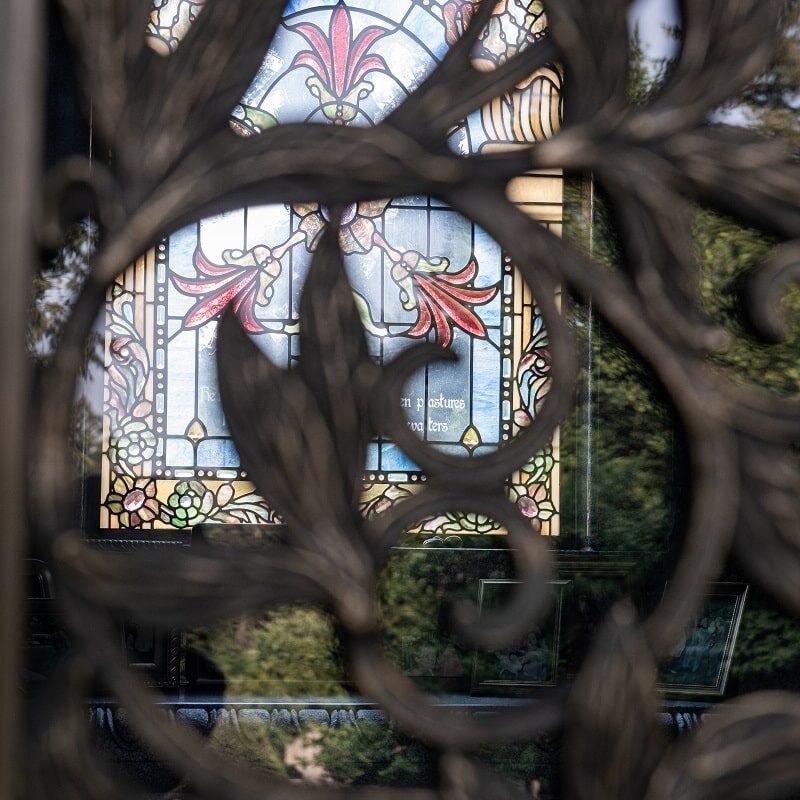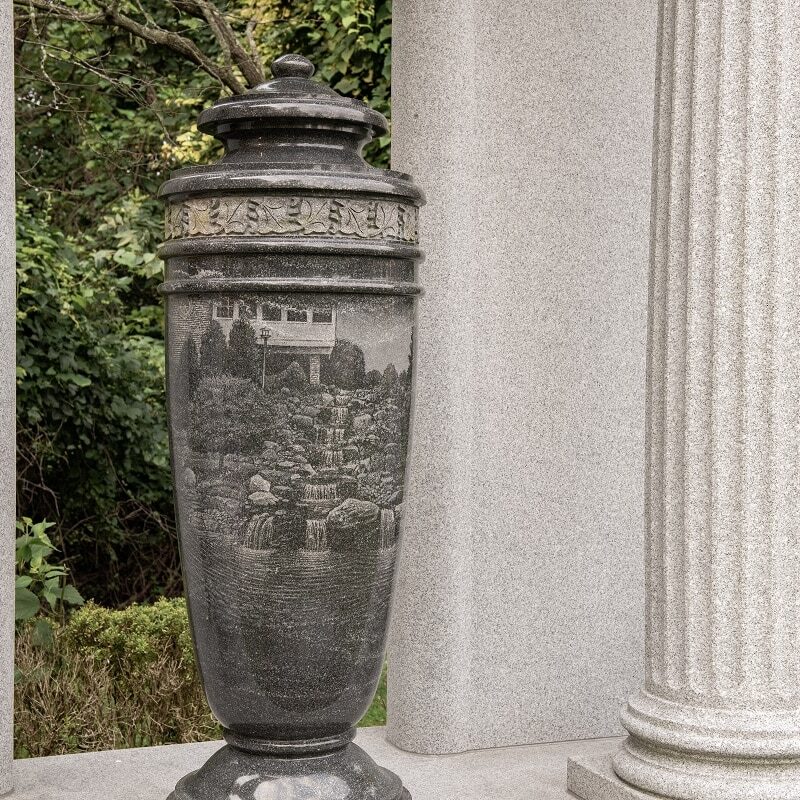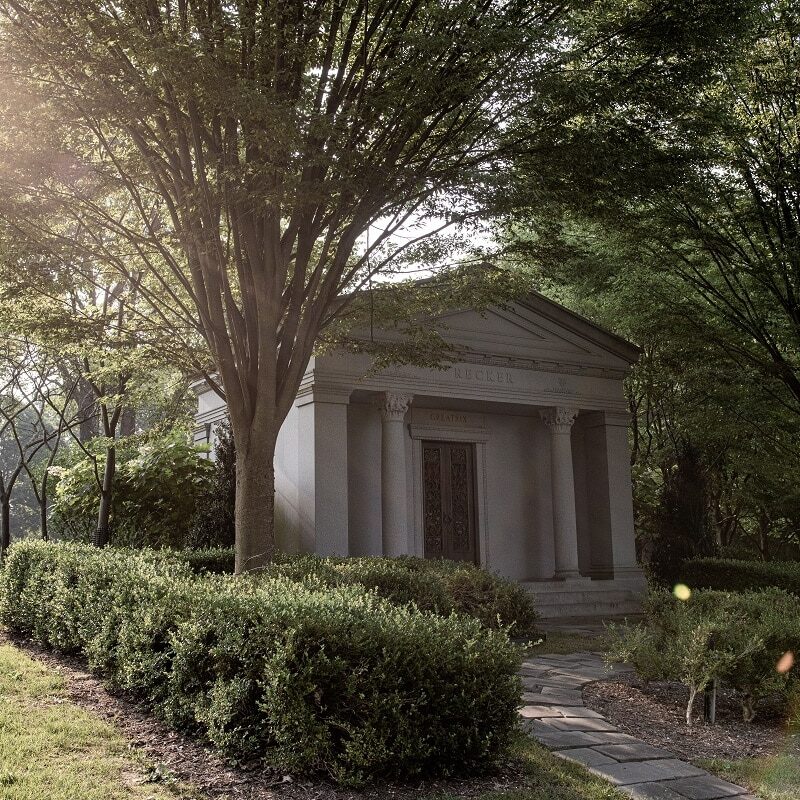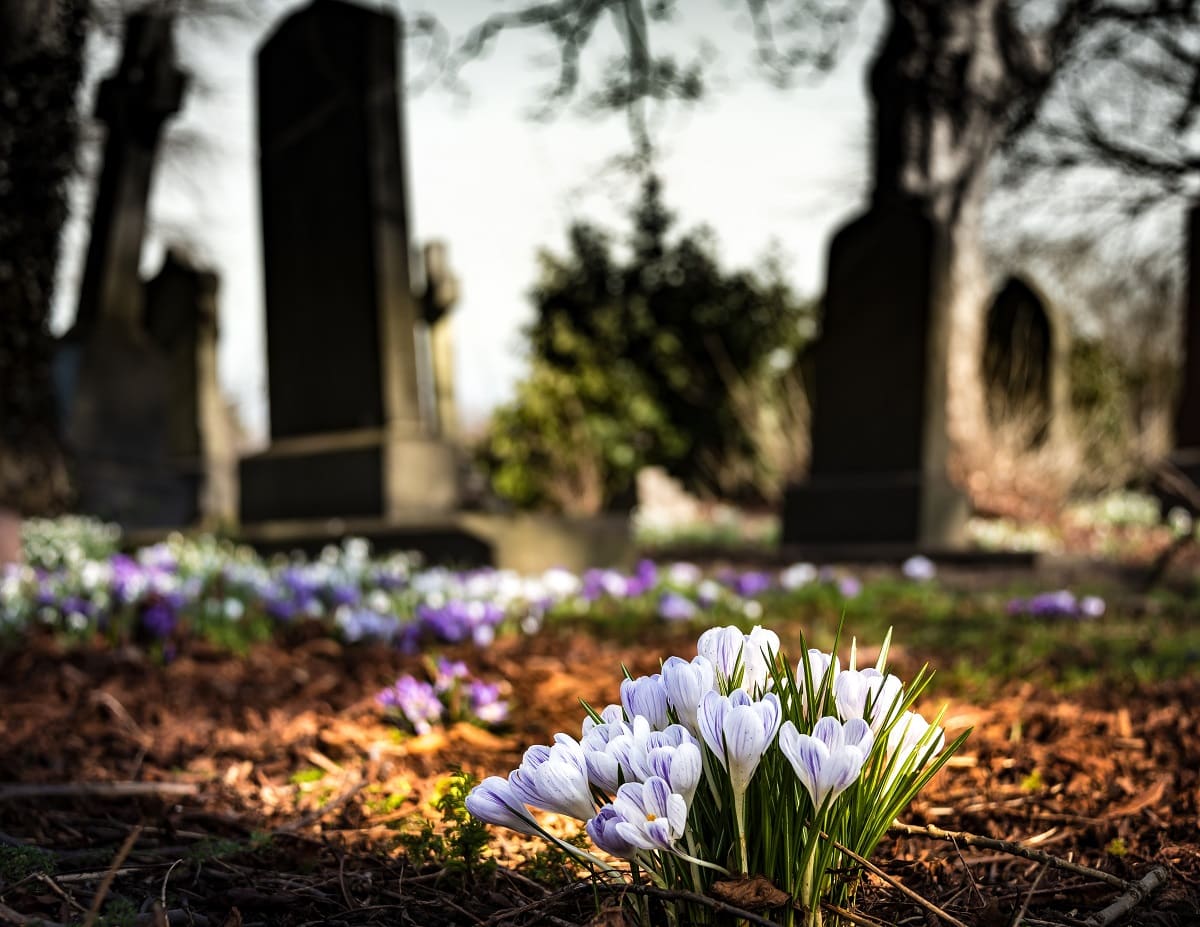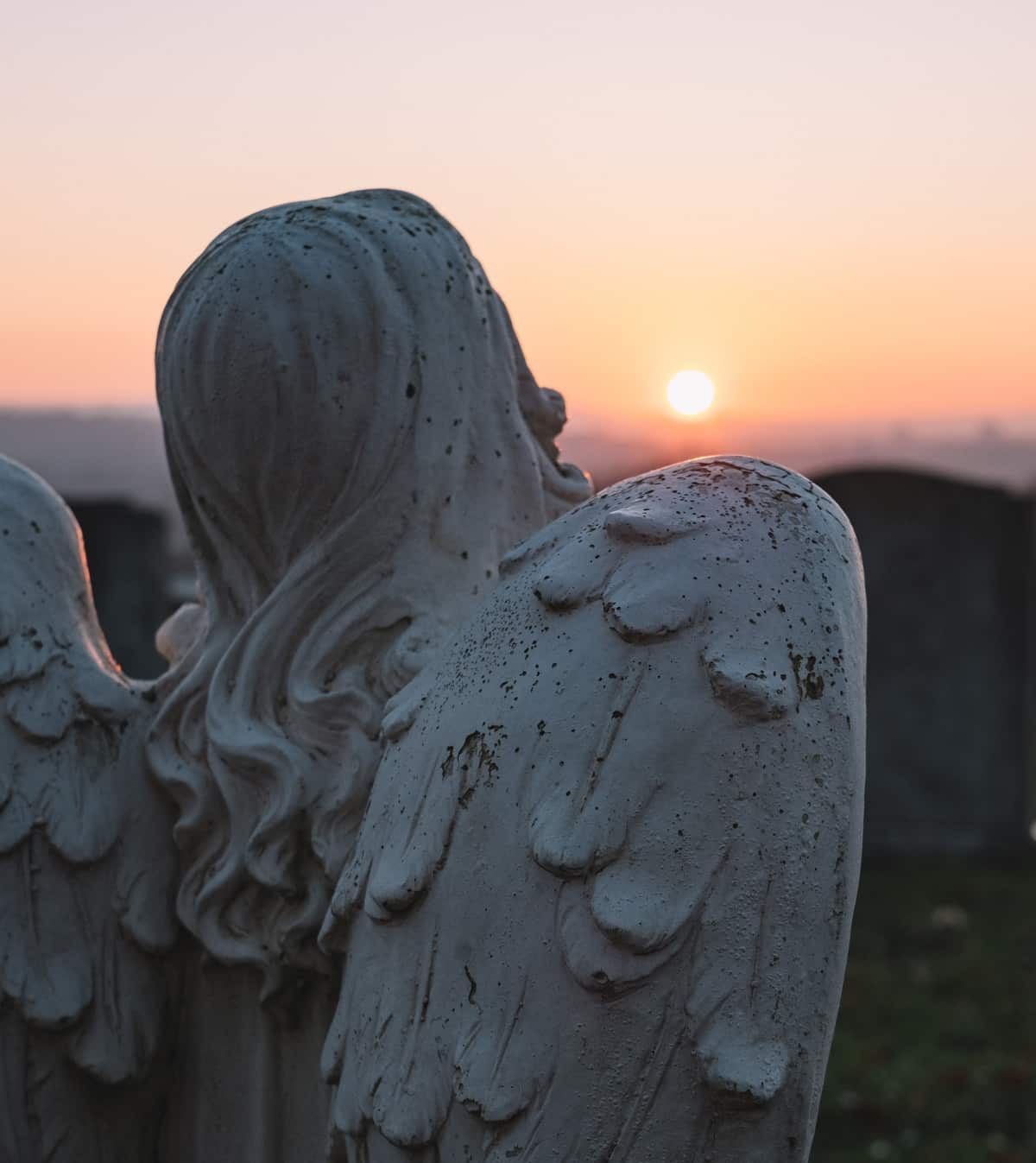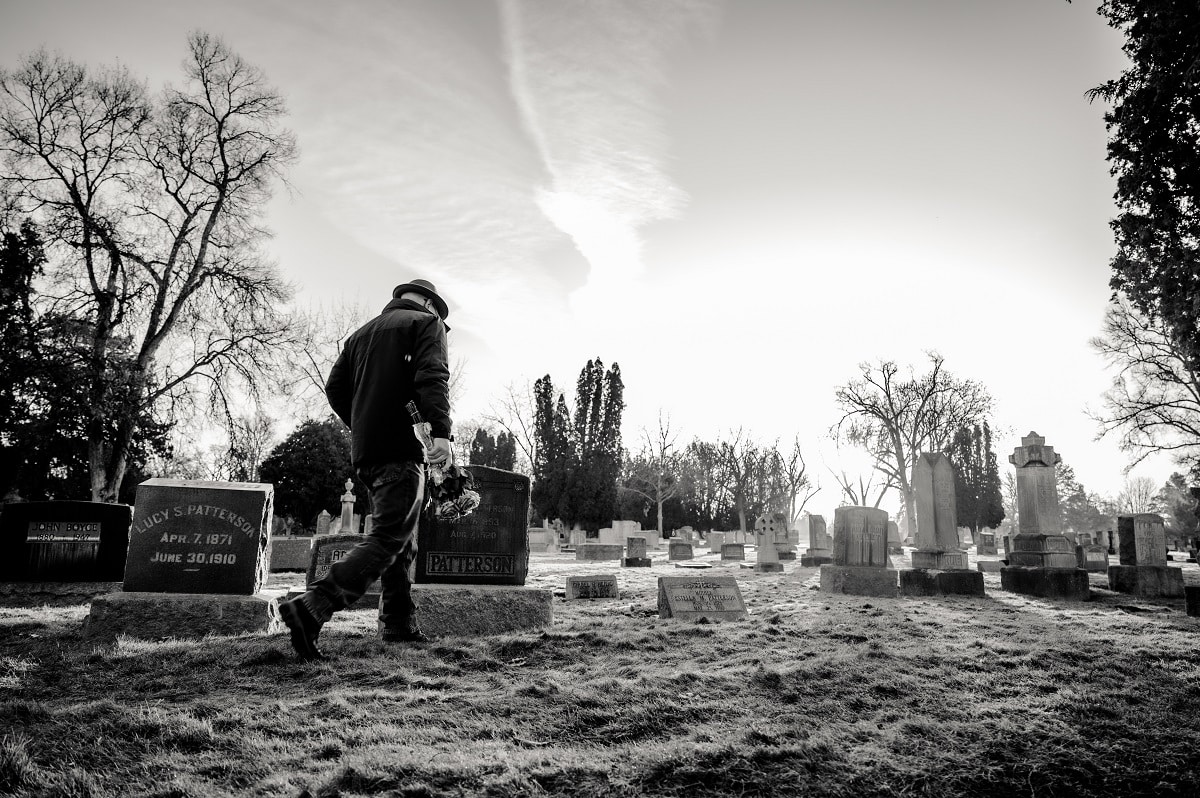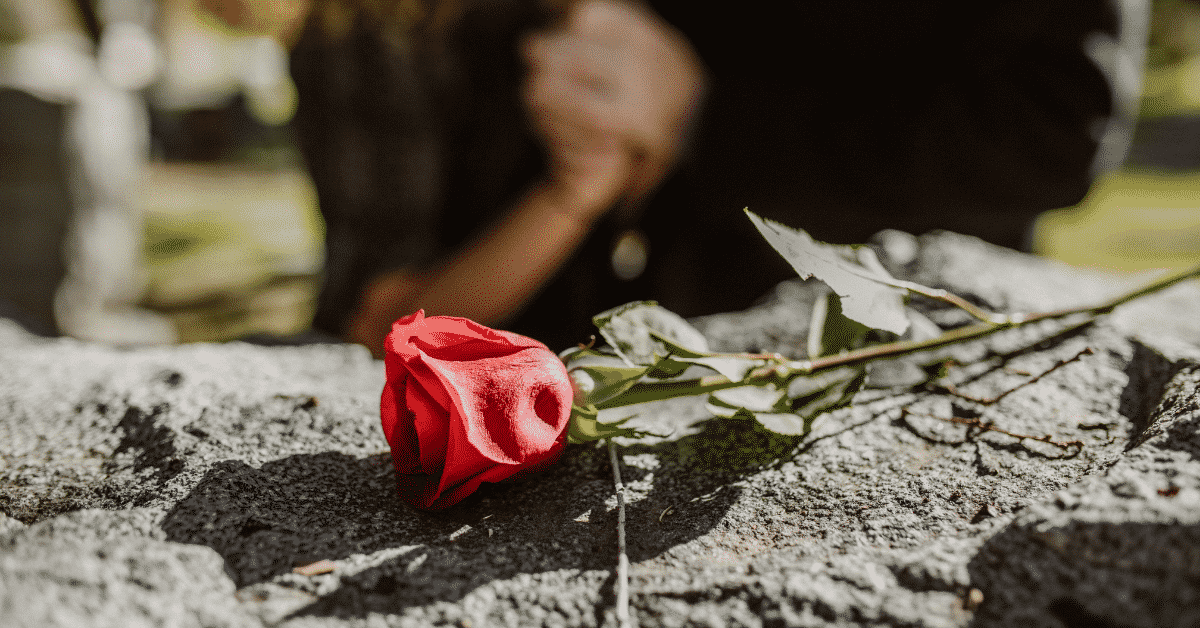 Slide One
Luxurious Customization
We design and build private & public monuments, memorials, and mausoleums that are completely customized to your precise wishes. We use high-quality granite, impeccable construction standards, and old-world craftsmanship. Leave your legacy in stone and lean on us to personalize and customize to perfection.
Slide Two
When you're ready
Dio + Co. will not pressure you into making any decisions before you are ready. Purchasing a cemetery monument is a personal experience and we are here to support you in every possible way.
Slide Three
White-glove treatment
We will explain your choice of granite, color, and quality details every step of the way. Not all granite is the same. These differences need to be conveyed to you so that you know what you can expect your memorial to look like for years to come.
Slide Three
The Only Call You'll Need to Make
We'll be by your side from start to finish. From uniquely designing to building, shipping, and installing your luxury monument.
We are here for you until the end.
Request an Estimate for Delivery to Washington, DC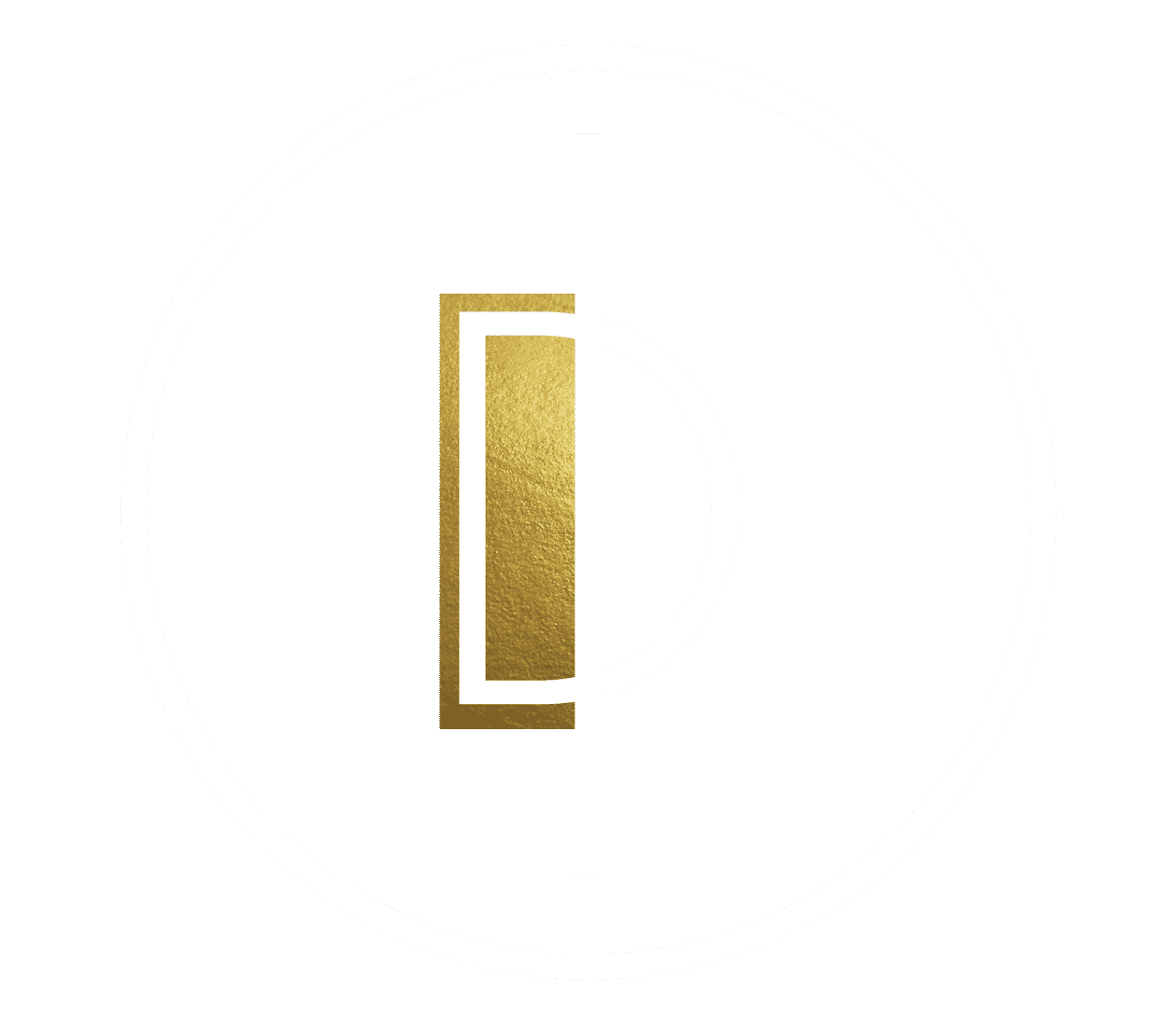 Leave a permanent mark on the world 
Our team is happy to assist whether you're just getting started or know exactly what you want. Contact us for a free estimate. We ship nationwide!
Thank you for considering our team for your needs. Whether you're just starting or know exactly what you want, we are delighted to assist you. To get started, please reach out for a complimentary estimate. We offer nationwide shipping!