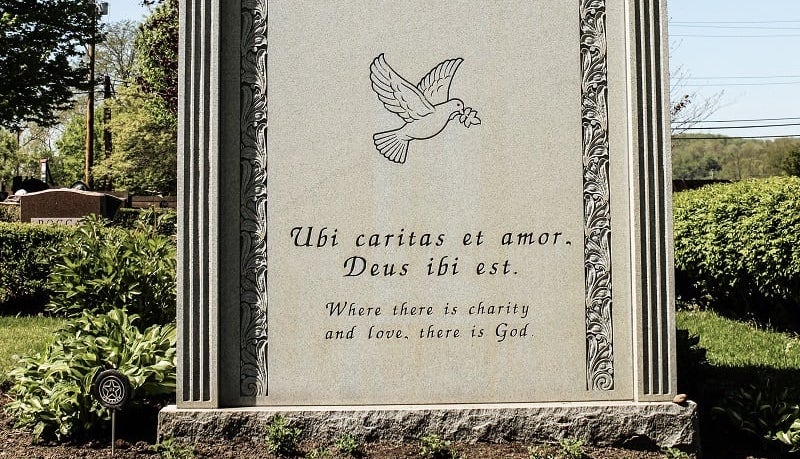 30 Quotes for a Loved One's Memorial
Published: February 10, 2023 | Updated: April 27, 2023
There's a lot to consider when thinking about memorial quotes. An etched or engraved quote on stone monuments, private mausoleums, or headstone memorials will stand the test of time, so choosing the best and most appropriate saying that will remain meaningful can be difficult. Not all memorials include a quote, but if you or your loved one decide to incorporate that, here are our top 30 favorites to help you narrow down your decision.
How to determine which memorial quote to use
Before we dive into examples of memorial quotes, let's discuss one essential tip that can help you determine the right words to have engraved. Write it down. If you have a favorite saying or quote, write it down. Share that information with your loved ones so that they can document it and store it for safekeeping.
Deeply personal quotes are excellent ways to share beautiful memories with family members who visit your final resting place. They can spark unforgettable experiences shared, cherished feelings and emotions from the past, and sentimental recollections.
While it may also bring about feelings of overwhelming grief, the point of including a special quote is to spark continued joy and happiness for a beautiful soul who has passed. It may take a little while to find the perfect quote, but there is nothing wrong with that. Therefore, write it down. Collect your favorite memorial quotes and keep them until it's time to use them.
Now, let's examine a few different types of quotes you can use along with some examples for inspiration.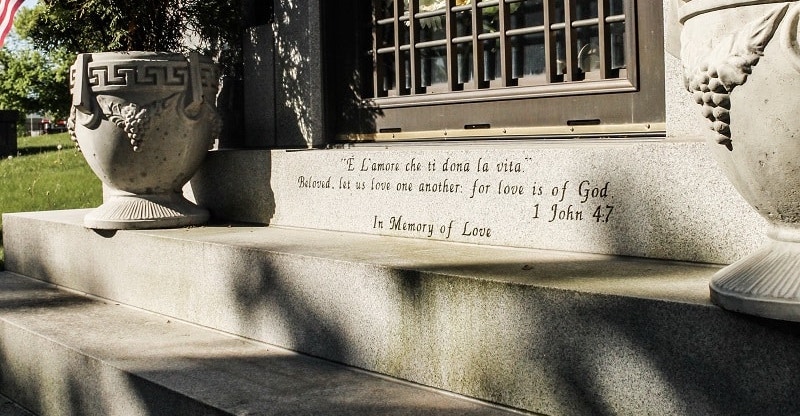 Religious Quotes
If you are a person of faith, you may want to include a religious quote or scripture passage. Below are several famous passages from the King James and New International Version of the Bible.
"For God so loved the world that he gave his one and only Son, that whoever believes in him shall not perish but have eternal life."

John 3:16, NIV
"In my Father's house are many mansions: if it were not so, I would have told you. I go to prepare a place for you."

John 14:2, KJV
"I have fought the good fight, I have finished the race, I have kept the faith."

Timothy 4:7, NIV
"Yea, though I walk through the valley of the shadow of death, I will fear no evil: for thou art with me; thy rod and thy staff they comfort me."

Psalm 23:4, KJV
"Surely your goodness and love will follow me all the days of my life, and I will dwell in the house of the Lord forever."

Psalm 23:6, NIV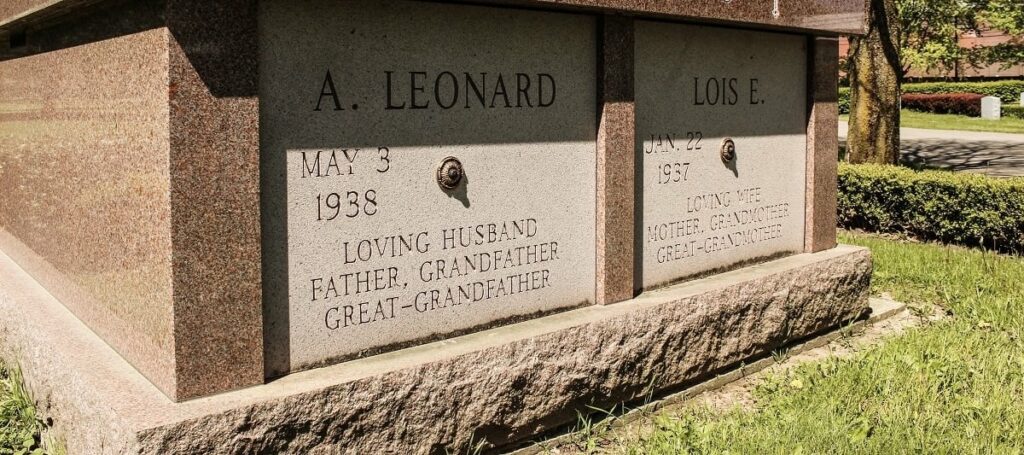 Family Quotes
There are many quote options for family roles. There are sayings for mothers, fathers, sons, daughters, children, husbands and wifes, and more. Here are a few of our favorites that embody memorable tributes to our loved ones.
"Until We Meet Again"
"Celebrating the Life of (Add Name)"
"Wife, Mother, Daughter, Friend"
"Husband, Father, Son, Friend"
"Always Loved, Never Forgotten"
"In the Arms of the Angels"
"No Man is Indispensable but Some are Irreplaceable"
"No One Spread More Love in One Lifetime"
"Together In Life and Death"
"We Lived Together in Happiness, Now We Rest Together in Peace"
"Sleep, My Little One, Sleep"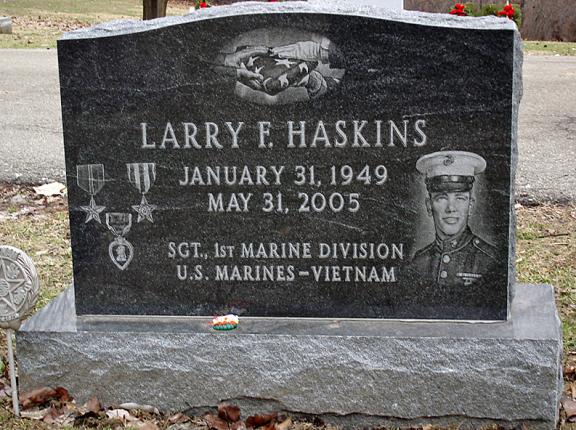 Quotes of Accomplishments
Including inspirational quotes on one's accomplishments can provide beautiful memories to visiting family. The famous options below are well-known, but if you have a saying that feels more personal to you and your family, like a quote from a favorite author, use it!
"Optimism is the faith that leads to achievement. Nothing can be done without hope and confidence."

Hellen Keller
"To be yourself in a world that is constantly trying to make you something else is the greatest accomplishment."

Ralph Waldo Emerson
"I am only one, but I am one. I cannot do everything, but I can do something. And because I cannot do everything, I will not refuse to do the something that I can do."

Edward Everett Hale
"If you were born without wings, do nothing to prevent them from growing."

Coco Chanel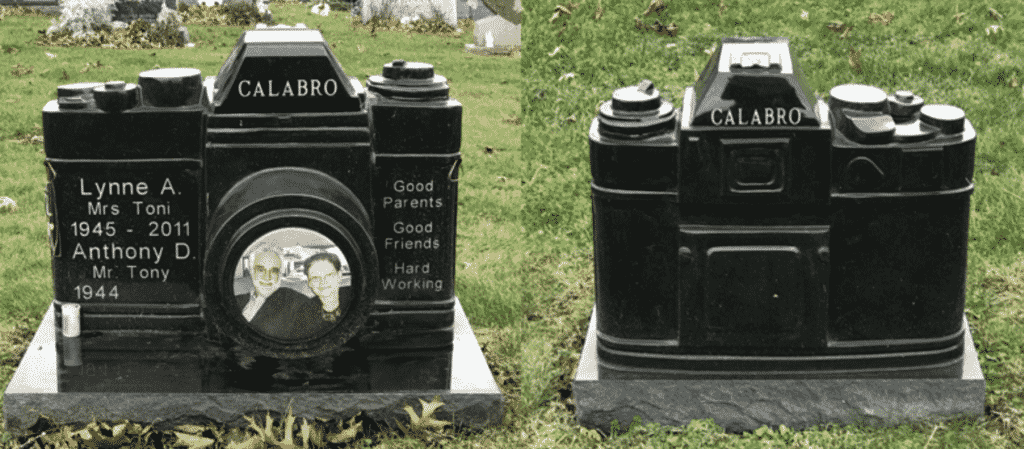 Personal Quotes
A personal quote can show how someone was deeply loved. These quotes are extremely special because it was an act of love that was shared often with your departed loved one. They can be sincere, humorous, joyful, or simple. Any saying that stimulates a cherished memory could be a great quote to use.
If you and your spouse plan to purchase a double-crypt and you have a personal spousal saying that you share often, include it! It's a great way to help your personal memory live forever. Likewise, include a special quote used between you and your child. Personal sayings provide tender moments for visiting family! If you don't have a personal quote, that's ok! Many other sayings can be used and feel just as intimate.
Quotes Inspired by Music or Lyrics
Music is a big part of so many of our lives. It helps mold and shape who we become. It provides an escape from the real world and offers abundant joy. Some may even be so musically inclined that they were privileged with a music profession. Whatever your circumstance, if music impacted you or your loved one, include it in the memorial. You can use lyrics, quotes about music, or quotes from musicians. Choose what feels right to you.
"I carry the things that remind me of you
In loving memory of the one that was so true
You were as kind as you could be
And even though you're gone
You still mean the world to me."

Alter Bridge
"If you play music with passion and love and honesty, then it will nourish your soul, heal your wounds and make your life worth living. Music is its own reward."

Sting
"Music gives a soul to the universe, wings to the mind, flight to the imagination, and life to everything."

Plato
"Some bright morning when this life is over, I'll fly away."

Allison Krauss and Gillian Welch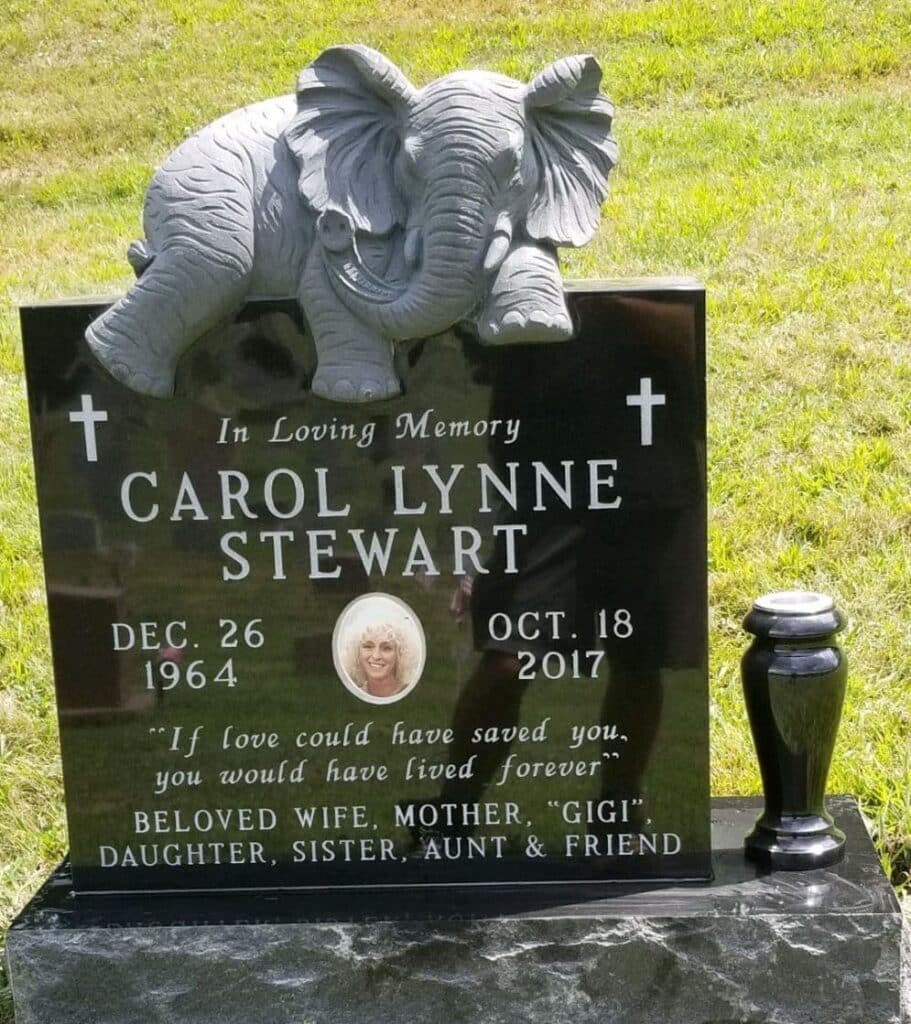 Quotes from Famous People
If you or a loved one was deeply encouraged by the words from a famous person, use them! Use them, especially if you embody the quote daily. Use them, especially if you clung to the words as if they were your own. Loved ones who visit will enjoy reading and rereading beloved quotes.
"People will forget what you said, people will forget what you did, but people will never forget how you made them feel."

Maya Angelou
"Free At Last, Free At Last, Thank God Almighty I'm Free At Last."

Martin Luther King, Jr.
"True to your own spirit."

Jim Morrison
"The best is yet to come."

Frank Sinatra
"That's all folks!"

Mel Blanc
"Laughter is timeless, imagination has no age, and dreams are forever."

Walt Disney
Contact Us
It can be hard to choose the perfect quote or saying for your loved one, but adding a quote that helps you remember moments you want to cherish is a simple yet beautiful addition to any memorial. We hope this article outlines some options to help make your decision easier. You can even incorporate your quote into a speech at the memorial service.
Whether you plan to incorporate a favorite quote into stone monuments or a custom mausoleum, Dio + Co. can help. Contact us today with any questions or to get started designing a custom memorial utilizing a personal quote. Our team will help guide you through the entire process, and we can offer additional resources for quotes and sayings. We look forward to showing you what's possible!
Learn why we've been so successful since 1934.
Contact us for a free quote or to get your questions answered. We ship nationwide!
Posted in Memorials, Tips and Advice