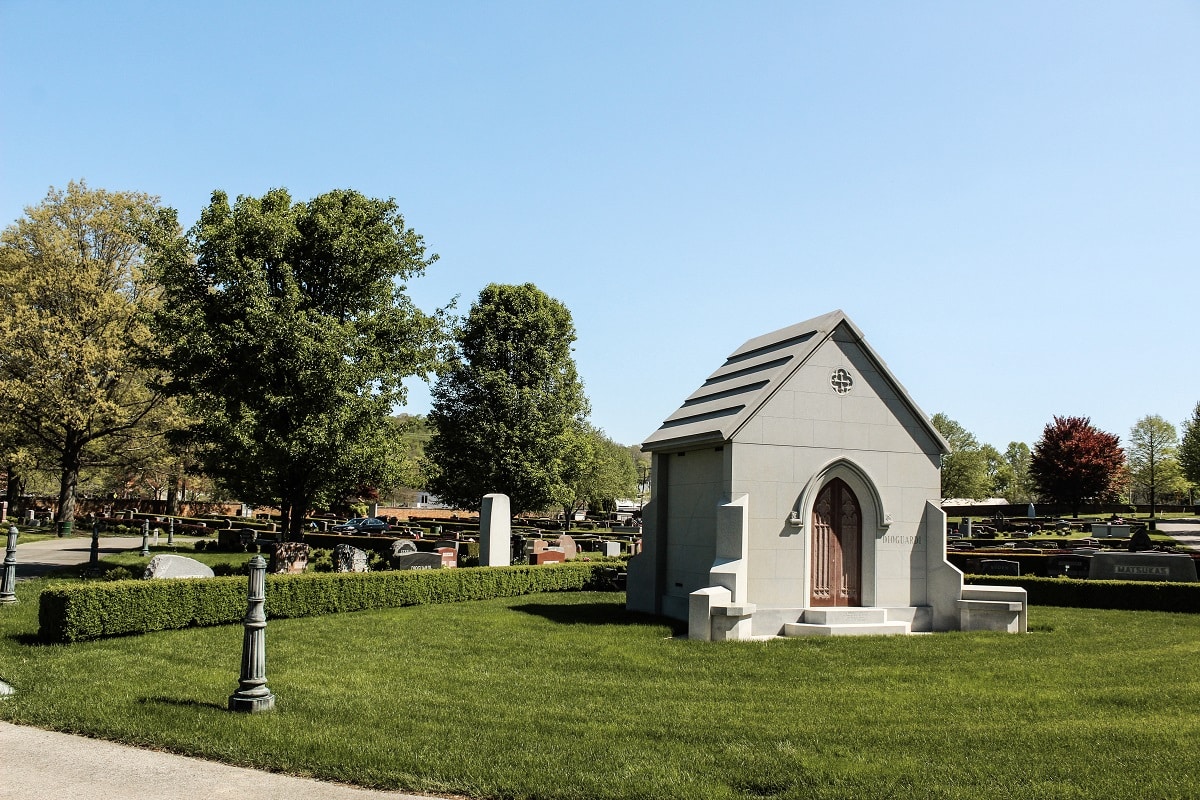 How to choose the perfect memorial for your loved one
Published: January 9, 2023 | Updated: January 31, 2023
Choosing the perfect memorial for you or your loved one is a profoundly personal decision. A memorial, whether a monument, mausoleum, or upright headstone, is a special way to pay tribute to your loved one's life and provide a structure for many future generations to visit. Think about what is truly unique and special about you or your loved one. Or, ponder your interests, hobbies, and passions.
We can design a luxurious, custom memorial influenced by your attributes, interests, accomplishments, and characteristics. Let's discuss the options available to help you make design decisions when selecting the perfect memorial for you or your family member.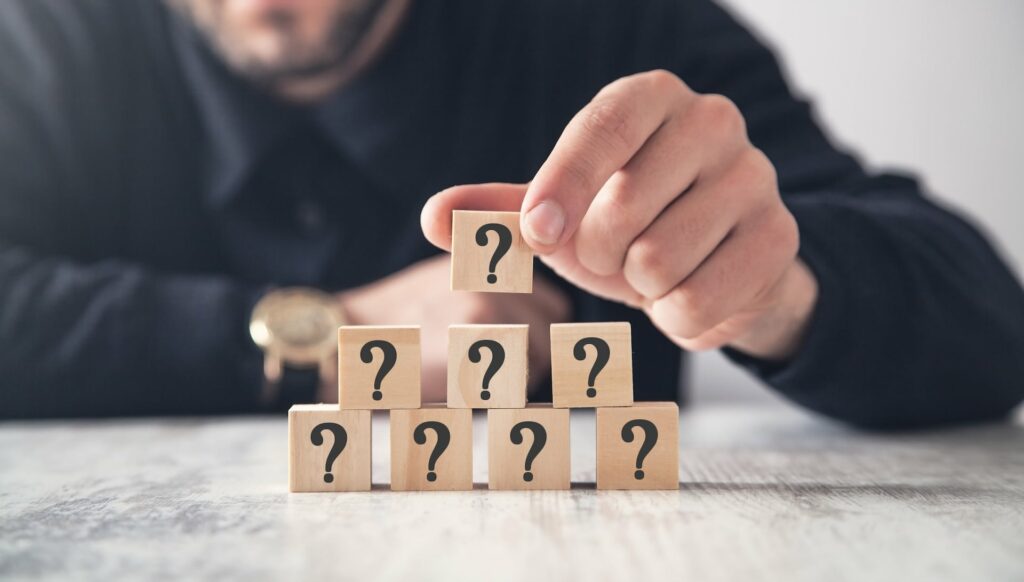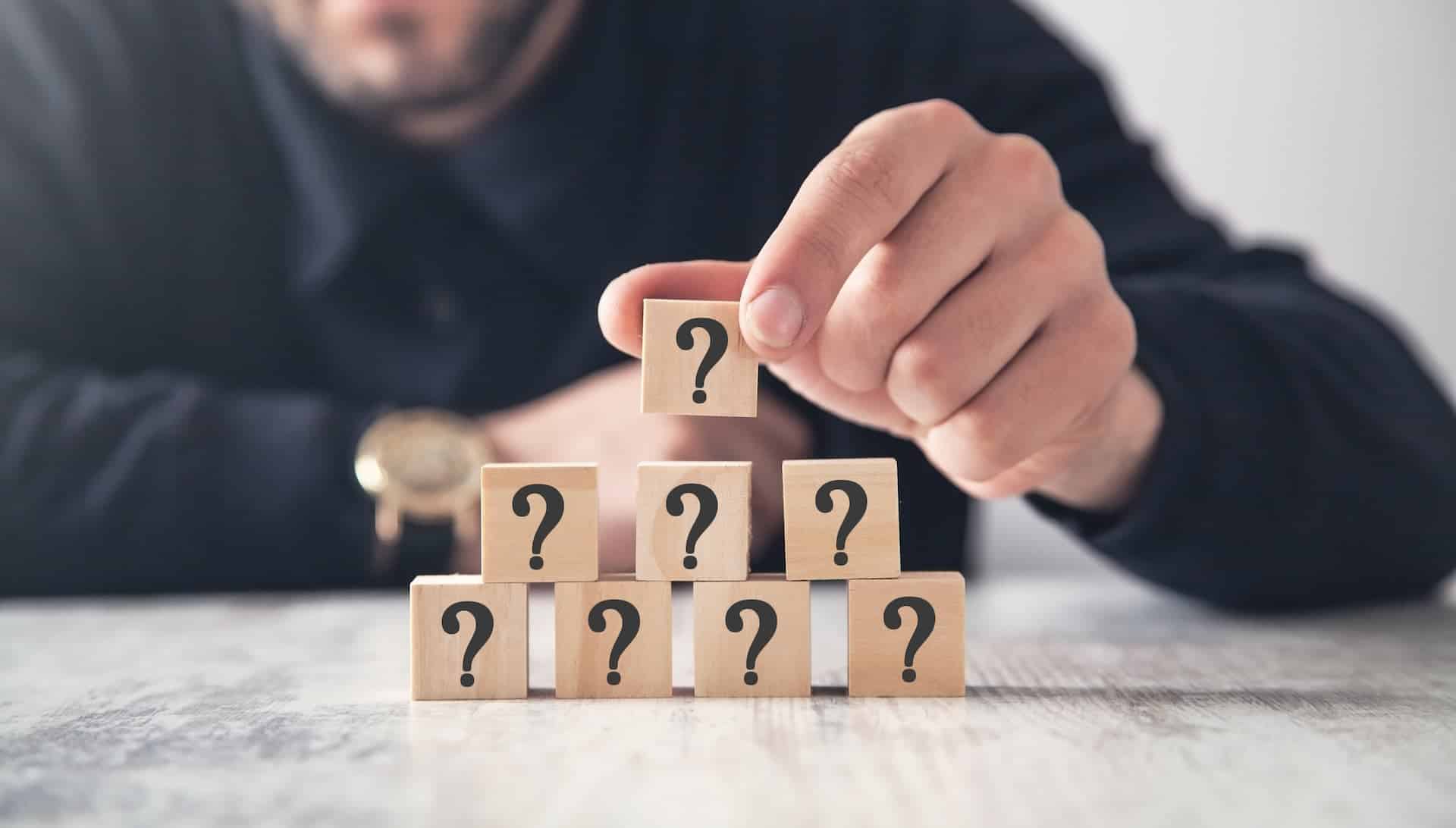 Plan Ahead
At Dio + Co., we care about you and pride ourselves on helping you leave behind a symbol of your legacy and that of your entire family. Planning ahead has many benefits when selecting a memorial for yourself or your loved one. While we understand that this can be difficult to discuss, planning ahead ensures that you or your family member will receive the type of memorial, monument, or mausoleum you truly desire. It also allows you to select the burial location.
Moreover, planning ahead locks in the cost of your memorial, regardless of inflation or material prices. With current inflation costs, this is something to take into consideration. Let our on-staff cemetery planning advisors make pre-arrangement planning comfortable for you. To begin this process, please get in touch with us.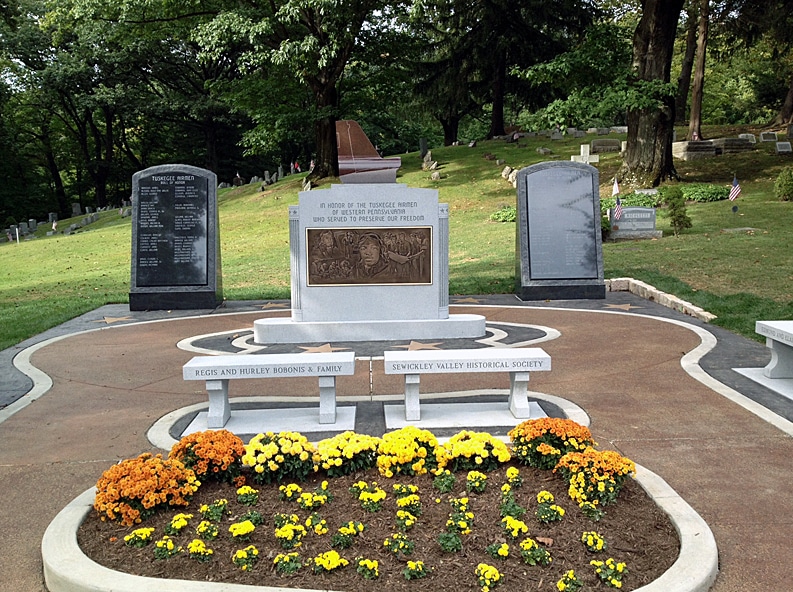 Choose a Location
Did you know it is legal to be buried at home in most states? In addition, many states allow family members to take a body home from the hospital or other institutions to be buried and memorialized on private property.
Likewise, you may choose a cemetery for your burial site. We will work with you to determine your cemetery's rules and policies. This effort allows us to create the perfect memorial for your loved one while ensuring we are utilizing the correct standards and guidelines. For example, bronze and granite are the two most common materials permitted in cemeteries. Dio + Co. is renowned for the quality of the bronze and granite memorials we design and create. We will also adhere to size and shape requirements.
Regardless of the location, we offer shipping and installation nationally for mausoleums and high-end memorials. We will guide you through the process from design through installation so you can memorialize a loved one in a unique way. You can find more information on shipping & installation here.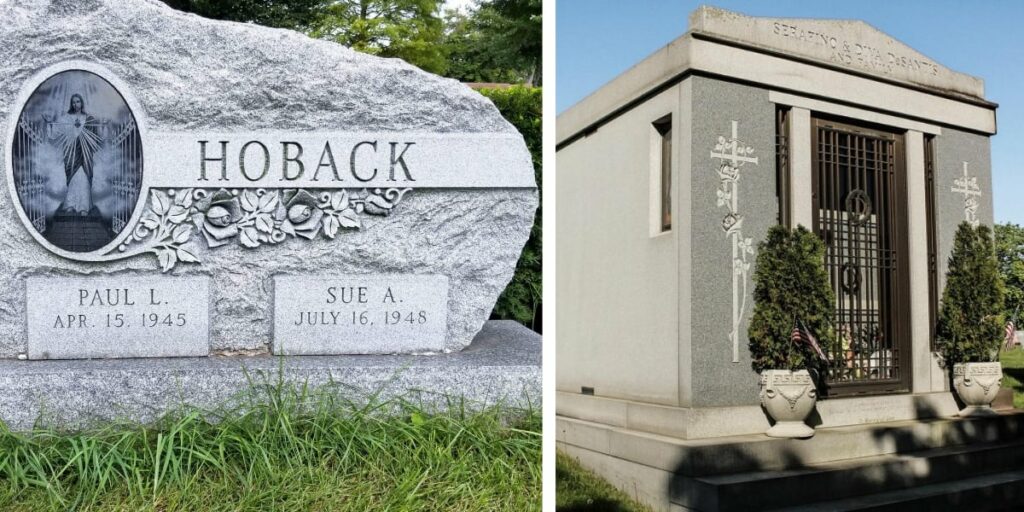 Select a Structure
There's a lot to consider when thinking about the best memorial for you or your family member. We already mentioned location so remember to consider any site rules and policies. We can help you determine those requirements as well.
Once you've selected your location, it's time to think about your structure preference. Again, we have many custom options for you to choose from so let's break down some of the significant distinctions.
Mausoleums – A mausoleum is a free-standing building that contains the grave, tomb, or burial chamber of you and/or your loved one. Mausoleums can be designed and constructed for a 

single crypt

, 

double crypt

, 

private family multiple crypt

, chapel walk-in, garden/outdoor or sepulcher, classically-styled walk-in, vestibule, Westminster family crypts, cemetery-owned outdoor, and cemetery-owned outdoor walk-in mausoleums.
Memorials – The master stone artisans at Dio + Co. are skilled at designing and carving custom statues. Our memorial statues can be designed in any style or shape.
Monuments – We create completely personalized monuments without using stock templates and design catalogs. We design luxury monuments influenced by your attributes, interests, accomplishments, and characteristics. Our upright or sculpted monuments are custom-made and designed in various colors, sizes, shapes, and styles.
For design inspiration or to view examples of our products, please view our Portfolio.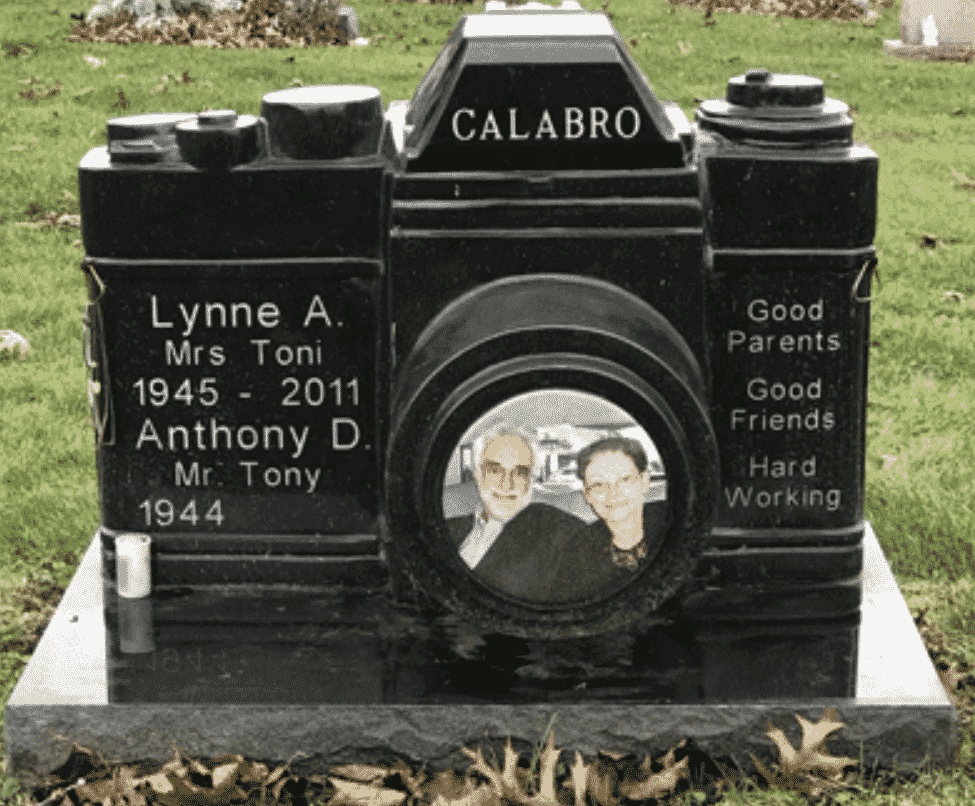 Include Your Passion
Dio + Co. has been designing custom luxury memorials since 1930. Our commitment to our client's satisfaction is our top priority and the inspiration behind our "completely custom" ideology. Incorporating your passion is a great way to design with personalization at the forefront. It's the perfect compliment to honor someone's memory.
Interests, passions, and hobbies that can be included in your design but are not limited to:
Faith
Sports
Music
Career
Nature
Animals
Family
Heritage
Military
Want to learn more about adding a meaningful tribute and keeping your loved one's memory alive? For more information on including your passion, check out our recent article, How to Customize a Memorial or Monument for Notable Hobbies.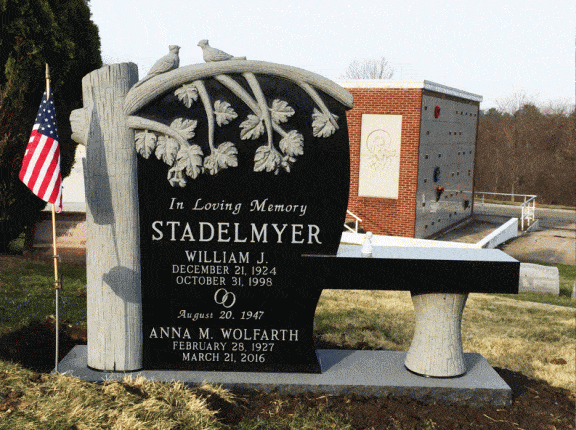 Design a Memorial Bench
Memorial benches are a great way to add a beautiful and functional design element to your structure. It provides loved ones and future generations a place to rest and reflect on the many memories shared with your loved one. Think about how a memorial bench would look with your chosen memorial product.
Add Custom Accessories
Memorials, monuments, or mausoleums can have accessories added to make them more functional, versatile, or aesthetically pleasing. These custom-designed elements can be attached during construction or to a preexisting memorial. Examples include urns, granite inserts, bronze plaques, bronze accessories, bases, and even a memorial wall.
When choosing your memorial style, include a custom accessory to enhance the structure's beauty and personalization. Do you want your memorial to be truly unique? Try finding creative ways to honor a loved one's memory by adding accessories that showcase special memories, favorite songs, a special location, etc. Anything meaningful to your loved one could be that special something to make it unique.
Love the Outdoors? Consider a Garden Mausoleum!
At Dio + Co., we design custom outdoor garden mausoleums, also known as sepulcher mausoleums. Garden Mausoleums are open-air constructions with no defined walk-in interior or entrance doors like other mausoleums. This structure may be the perfect memorial for you, especially if you love nature. You can add a memorial garden around the mausoleum with a loved one's favorite flowers. Additionally, the roof provides protection from the weather for a visiting family while still allowing loved ones to remain outside.
Contact Us
When thinking about the perfect memorial for your loved one, it can be hard to choose. We hope this article outlines some considerations to think about that will help you with your decision.
Ready to get started? Contact us today with any questions you have or to get started designing a completely custom memorial. Our team will guide you through the entire process. We look forward to showing you what's possible!
Learn why we've been so successful since 1934.
Contact us for a free quote or to get your questions answered. We ship nationwide!
Posted in Memorials, Tips and Advice