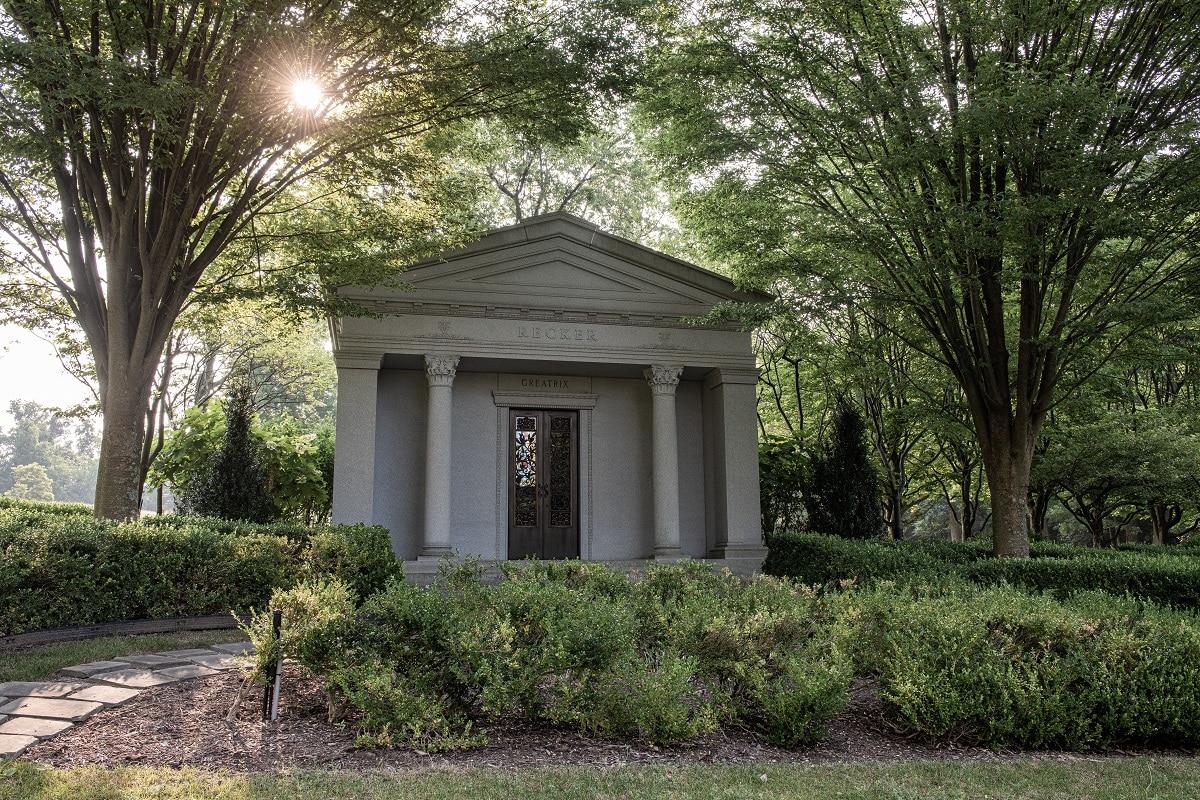 Five Reasons to Choose a Mausoleum for Your Loved Ones
Published: November 7, 2022 | Updated: November 14, 2022
When it comes to memorializing our loved ones, there are a lot of options. A traditional burial is commonly completed with headstones, memorials, or monuments, but one option that is often overlooked is a custom and completely personalized mausoleum. Mausoleums offer many benefits such as protection from the weather and flexible customizability. In this article, we'll examine some of the benefits a mausoleum can provide families.
What is a Mausoleum?
A mausoleum is a large, above-ground building used to store the remains of a person or people.
Mausoleums are typically made of stone or granite, often have ornate designs, and usually look like they were made for royalty. This type of above-ground burial can be private (sometimes referred to as a private mausoleum), so only family can visit. They are available in different sizes to accommodate one person up to an entire family. These large structures can be the perfect place to lay your loved ones to rest, offering protection, privacy, and customization.
Are There Different Types of Mausoleums?
You may have seen mausoleums and thought they look similar with fancy designs and large pillars, but Mausoleums are complex structures. There are many different types to meet the different needs of families.
Some examples of mausoleum types include private mausoleums, family mausoleums, indoor mausoleums, and community mausoleums. Different types can be combined together to meet a family's needs further. The size can also be customized to accommodate a range of individuals.
What Sizes are Mausoleums Available in?
A mausoleum can hold one person up to an entire family. A single crypt mausoleum is designed for one person. A double crypt mausoleum is designed for two people. Multi-person crypts, sometimes referred to as a family mausoleum, can house an entire family. Whether you're looking to lay to rest one individual or an entire family, a mausoleum can be customized to meet your needs.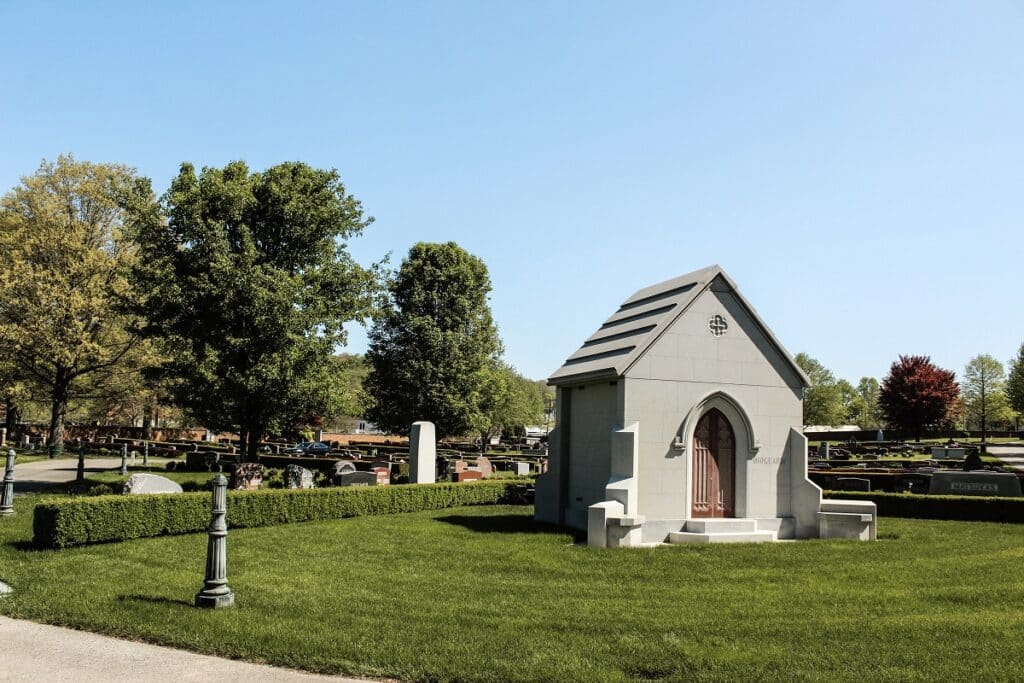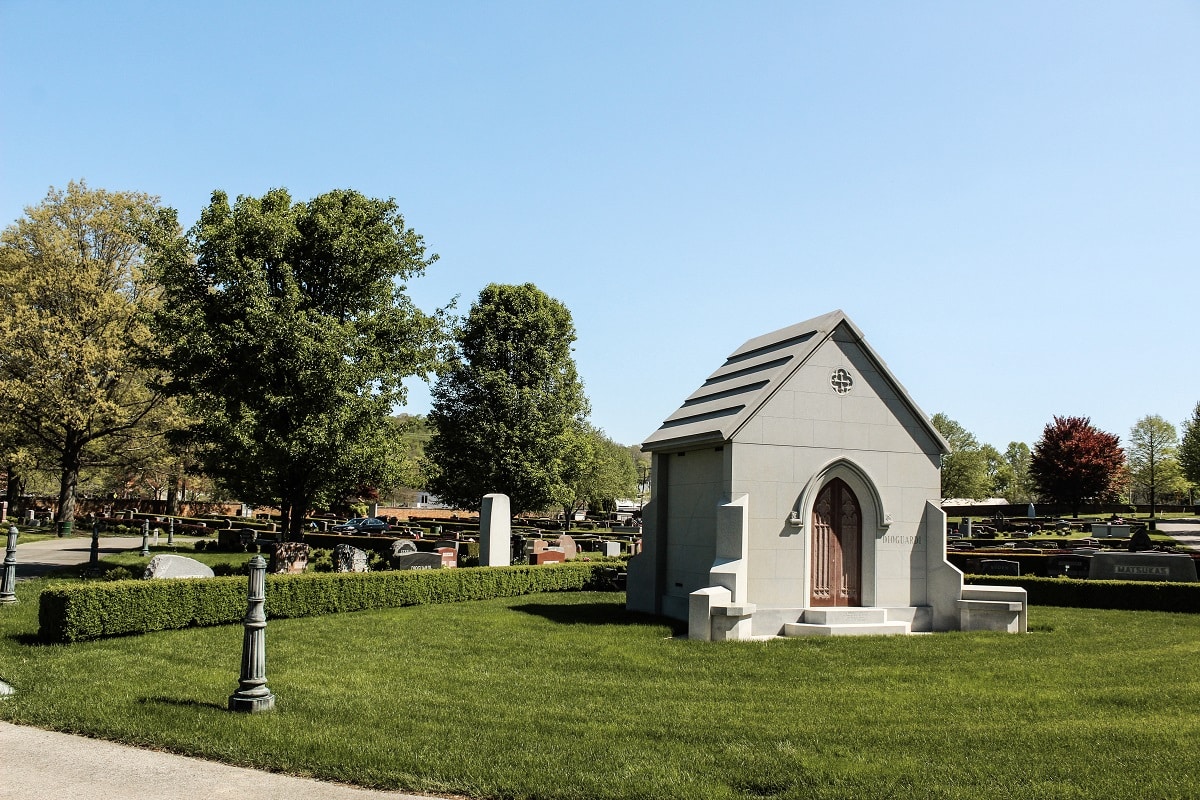 Here are Five Benefits a Mausoleum Provides for Loved Ones
1. Mausoleums Provide Protection from the Weather
One of the biggest benefits of choosing a mausoleum is that it offers protection from the weather and elements. If you live in an area with harsh winters, you don't have to worry about your loved one's remains being exposed to the elements. Some modern mausoleums can be climate controlled so visitors can visit year-round and still feel comfortable. They are also a good option for people with a fear of being buried underground.
2. Mausoleums Allow Families to Lay in Rest Together
Mausoleums can be designed for one person or an entire family. Dio + Co. offers single crypt, double crypt, and private family multi-crypt options. If you want your family members to lie in rest together, then a mausoleum is a great option.
3. Mausoleums can be Designed and Built to Your Specifications
Another benefit of mausoleums is that they allow loved ones to be buried with significant items or pictures. You can include pictures or significant items in a mausoleum to highlight achievements, legacy, or history. Dimensions, colors, and materials can all be customized to meet your needs. You can add custom artwork, shapes, and accessories for further customizability.
The unlimited design possibilities mean your mausoleum can be designed as a truly unique tribute to your family. You can learn more about customizing a mausoleum in our article. "Five Ways to Customize a Mausoleum for Your Loved One."
4. A Mausoleum is a Significant and Tangible Way to Remember Your Family's Legacy
Not only do mausoleums offer a beautiful and peaceful place for your family to rest, but they can also be a testament to your family's achievements and history. Many families choose to have their mausoleum designed in such a way that it commemorates the lives of their loved ones. Combining protection from the elements with a unique design, a custom mausoleum can be a great way to ensure that your family's memory lives on long after you are gone.
5. Mausoleums Provide a Space for Future Generations to Gather and Pay Respect
Mausoleums provide a space for future generations to gather and pay respect to loved ones. This can be a great way to keep the memory of families alive long after they are gone. Mausoleums can also be a place for future generations to learn about their family history and achievements. With protection from rain and wind, an indoor mausoleum can be a meaningful, permanent choice for your loved ones.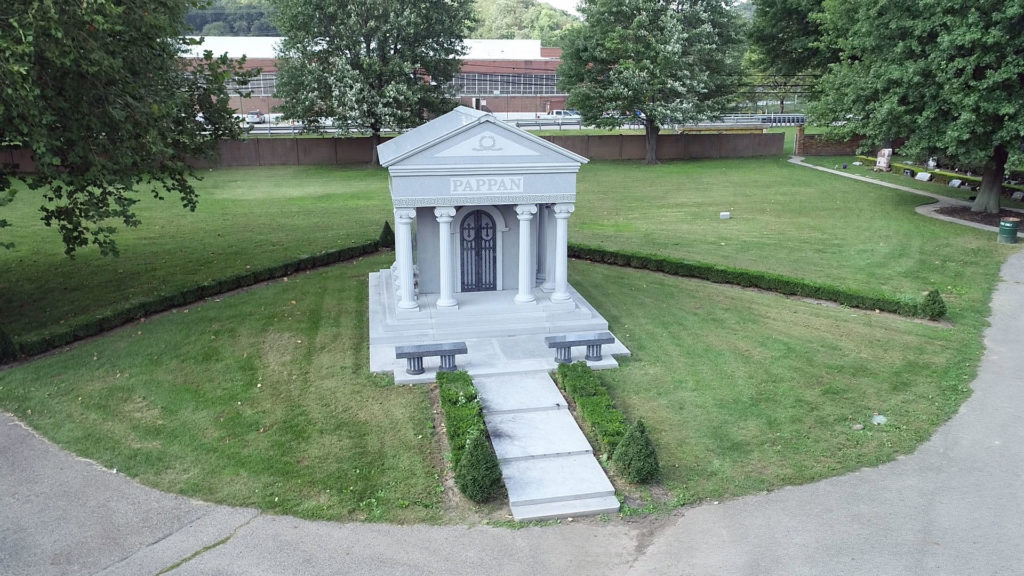 Ready to Create a Mausoleum for Your Family?
Solid protection from the weather allows your history to remain in place for generations to come. A large building allows your entire family to rest in one place. Flexible design customizability provides a unique experience for visitors. Solid construction provides future generations with a private and convenient place to gather. With all these benefits, mausoleums are a great choice when you want to commemorate your family's achievements and history with a unique design.
Mausoleums are a popular final resting place where you can conveniently and privately pay respect to family members, and ensure that your family's memory lives on long after a loved one is gone. At Dio + Co., our mausoleums are made from high-quality granite and can be customized with unique artwork, shapes, and accessories. We also ship nationwide.
If you're interested in building a custom mausoleum, you can learn more about our Mausoleums here, contact us with your questions, or request a free estimate and experience the Dio + Co. difference.
Learn why we've been so successful since 1934.
Contact us for a free quote or to get your questions answered. We ship nationwide!
Posted in Mausoleums, Tips and Advice