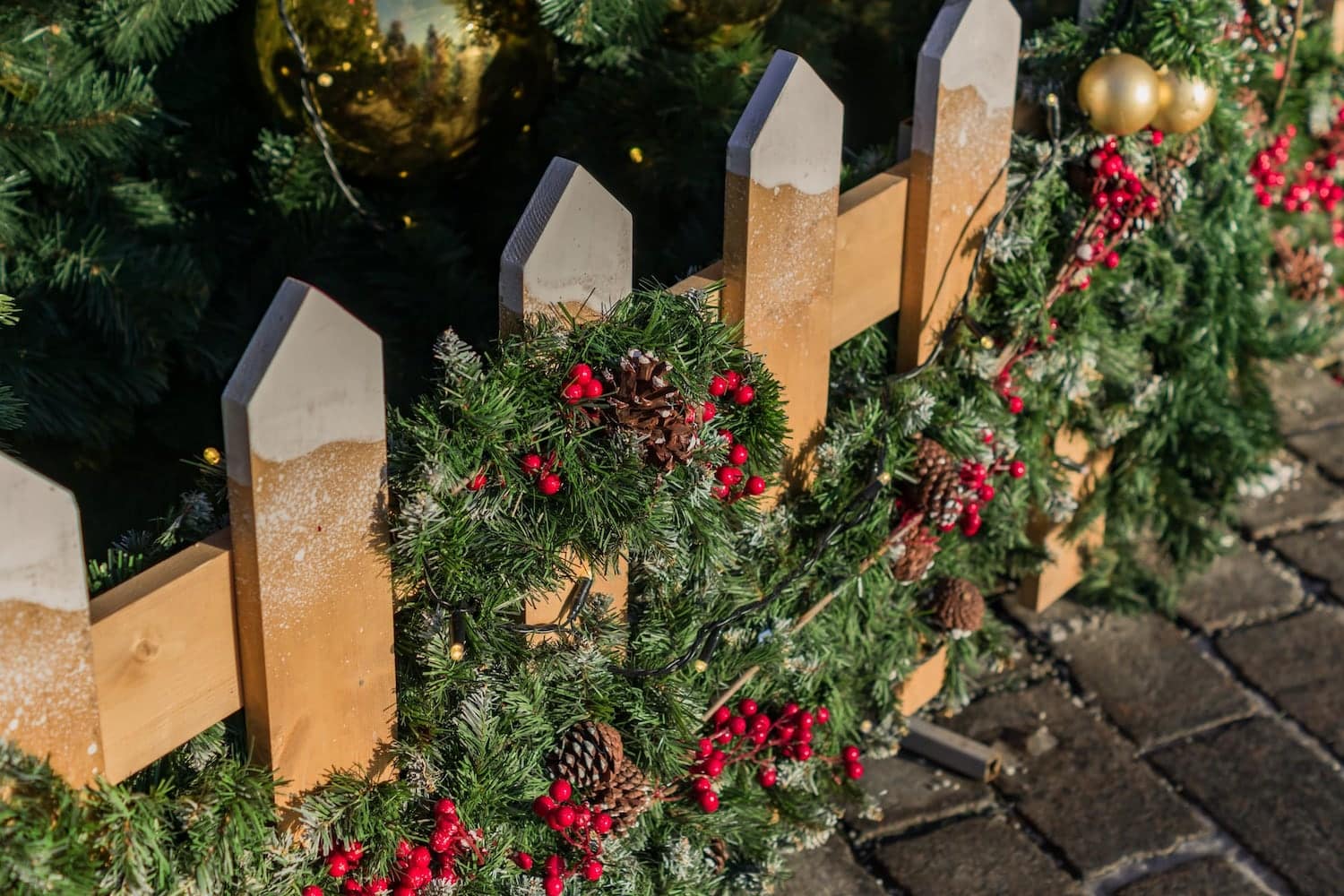 Five ways to decorate a mausoleum for Christmas
Published: December 6, 2022 | Updated: December 7, 2022
It's the most wonderful time of the year! For many people, that means celebrating Christmas with family and friends. For others, it's a time to decorate their loved one's grave. Some people choose to decorate their loved one's grave during the Christmas season. There are many ways to make a mausoleum, memorial, or monument festive and joyful during the holidays.
Five ways to decorate a mausoleum for Christmas
From adding holiday wreaths to decorating a grave with Christmas trees and other ornaments, here are five creative ways to make your loved one's final resting place look merry and bright for the holidays!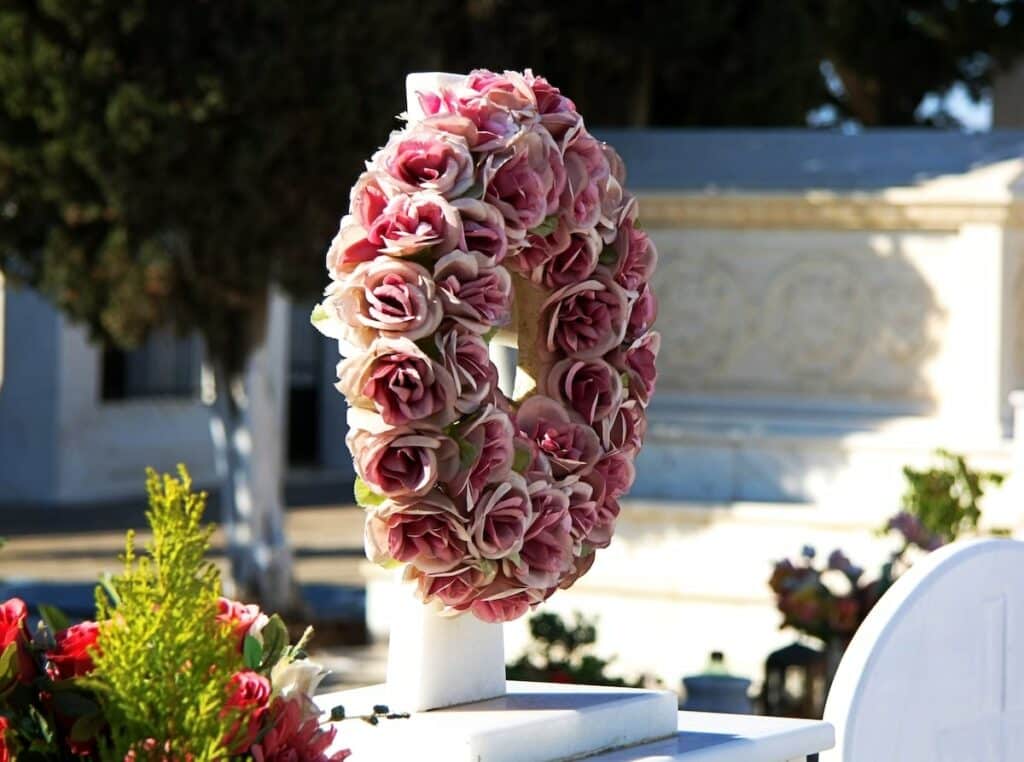 1. Wreaths
Wreaths are a classic and easy memento to decorate mausoleums for Christmas. They have many different options for securing them to the mausoleum and they also work well with memorials or headstones. For example, you can use an easel to place a wreath inside or outside a mausoleum.
You can choose to use fresh plants or an artificial wreath. From there, you can add personal touches or DIY designs to help it stand out or showcase a loved one's personality. DIY design is a great way to gather the family together and do something everyone can enjoy. Here are a couple of ideas for customizing a wreath.
Bows – Add bows to spice up the design. People usually use red bows, but you can choose any color, such as yellow or green.
Pinecones – Pinecones are a classic add-on to wreaths.
Flowers – Add brightly colored flowers, fresh or artificial, to make a festive wreath.
Fabric – Add colorful paper or fabric to personalize a wreath.
Pictures – Adorn a framed photograph of your loved one or family to the wreath.
Whether you add a simple wreath or customize it like your custom mausoleum, you can make a wreath your own using supplies from a craft store.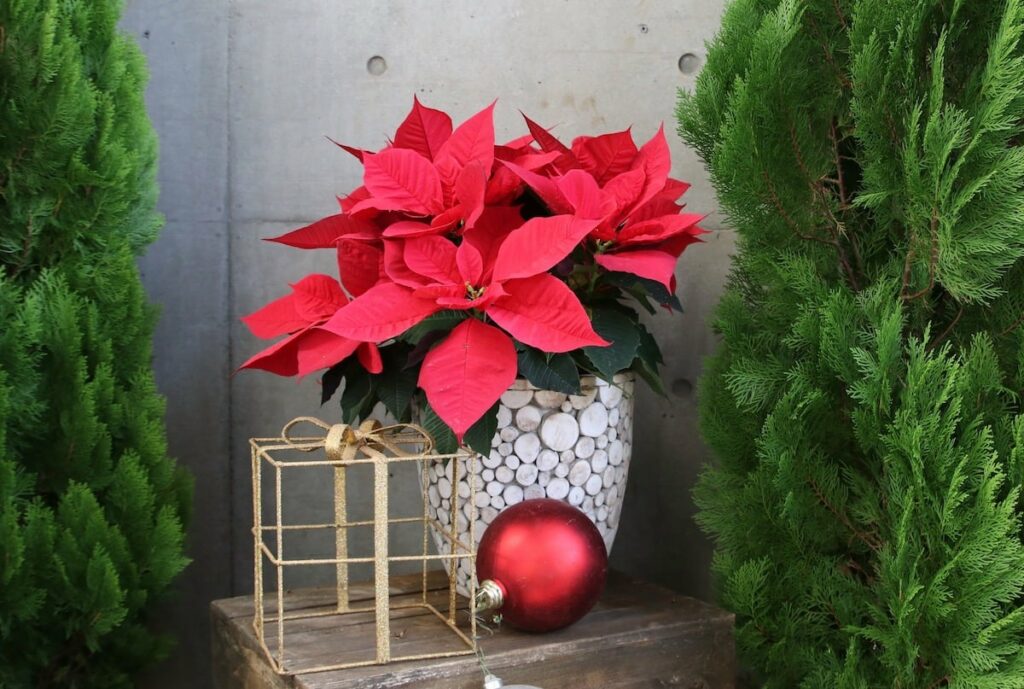 2. Flowers
Sometimes simplicity is best. Flowers are a popular way to decorate mausoleums during the holidays. Depending on the location of a mausoleum, you may prefer fresh or artificial flowers. If using fresh flowers, consider placing them shortly before Christmas if you want them to look fresh for the holidays. High-quality artificial flowers may be a better choice if weather conditions get excessively harsh. Depending on the rules of a cemetery, you may be able to place flowers directly on a headstone, or you may need to put them in a vase instead.
Choose festive holiday flowers to mark the holiday season. You can find the options below as real flowers or artificial flowers. Examples include:
Poinsettias – Their bright red leaves are the perfect symbol for the holidays.
Amaryllis – These sturdy flowers symbolize love.
Roses – Roses symbolize beauty and love.
Hollys – The spiky leaves of this plant represent Christmas.
Mums – Mums symbolize joy, life, and friendship.
Use large wicker baskets, ceramic planters, or sleek vases to make your floral arrangement stand out! You can even combine wreaths with flowers for a mini DIY project that's fun for other family members. Don't forget to check the cemetery rules to ensure your planned additions follow the cemetery's guidelines.
3. Grave Blankets
A grave blanket is a great way to add color and texture to mausoleums. Choose from knitted or crocheted versions, or opt for a pre-made grave blanket from your local craft store. You can also custom design a grave blanket for a one-of-a-kind cover representing your loved one's values or long-standing traditions. Remember to choose materials that withstand harsh weather conditions and do not fade over time so you can enjoy the decorations all season long!
4. Ornaments
A common item to represent the holidays is ornaments. These mementos can add a splash of color and holiday spirit to a gravesite. You can hang ornaments from fences/railings or use ornaments that match your loved one's favorite colors. Remember to avoid using glass ornaments as they may break.
There are many different types of ornaments to choose from including traditional plastic balls, glittery stars, and even personalized mementos that you can add to a mausoleum or memorial. If you're interested in personalizing a site with grave decorations, you can add a personal photo with a frame and place ornaments around the frame. Then, you can swap out the picture every year for a more personal touch. You can even utilize a photo engraved pendant and add your loved one's favorite quote.
5. Holiday Decorations
If wreaths and flowers aren't enough, you can add other holiday decorations, such as a Santa statue or other festive figurines to represent a specific holiday. If you're looking to get creative, there are endless DIY holiday decorations you can create and add to a gravesite. Here is some inspiration.
Custom-designed cross
Ornament bundle
Personalized bow wreath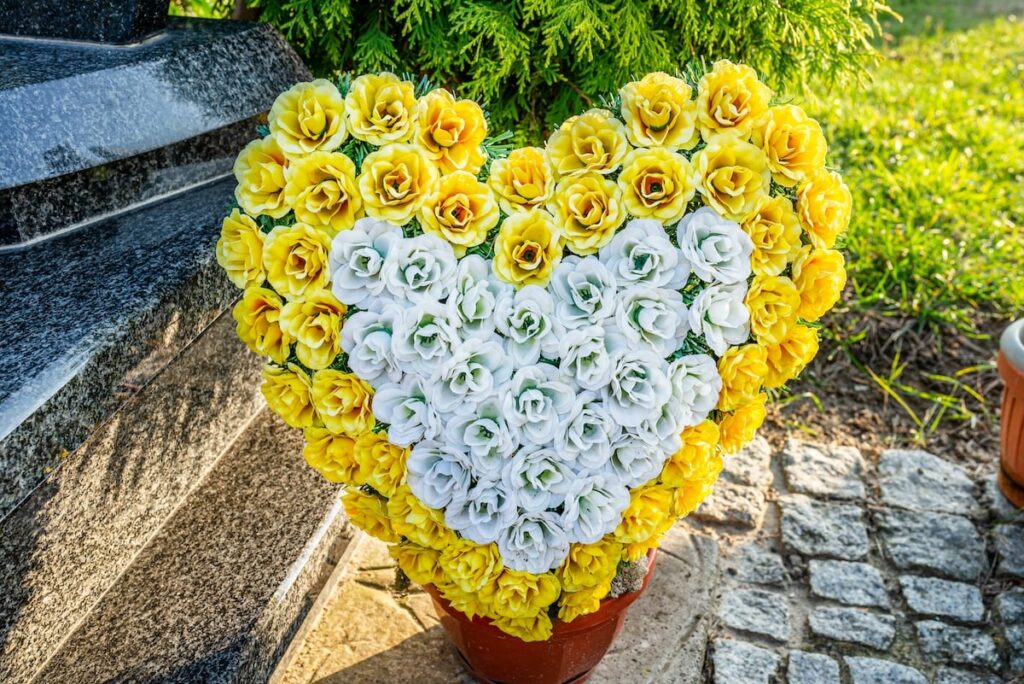 Have fun creating your cemetery decorations!
The holidays are a special time of the year when family and friends gather to celebrate in fellowship. Remembering your loved one in special ways such as a customized grave blanket or a DIY ornament is a way to honor and include your family member during the Christmas season. No matter how you decorate your loved one's mausoleum for Christmas, remember that it is a time to celebrate life and cherish your memories – so make sure your decorations reflect that sentiment!
Contact Dio + Co.
If you are searching for a completely custom mausoleum that will reflect your family member's legacy, please contact us for a free estimate. From everyone at Dio + Co., we wish you a healthy and happy holiday season.
Learn why we've been so successful since 1934.
Contact us for a free quote or to get your questions answered. We ship nationwide!
Posted in Mausoleums, Tips and Advice