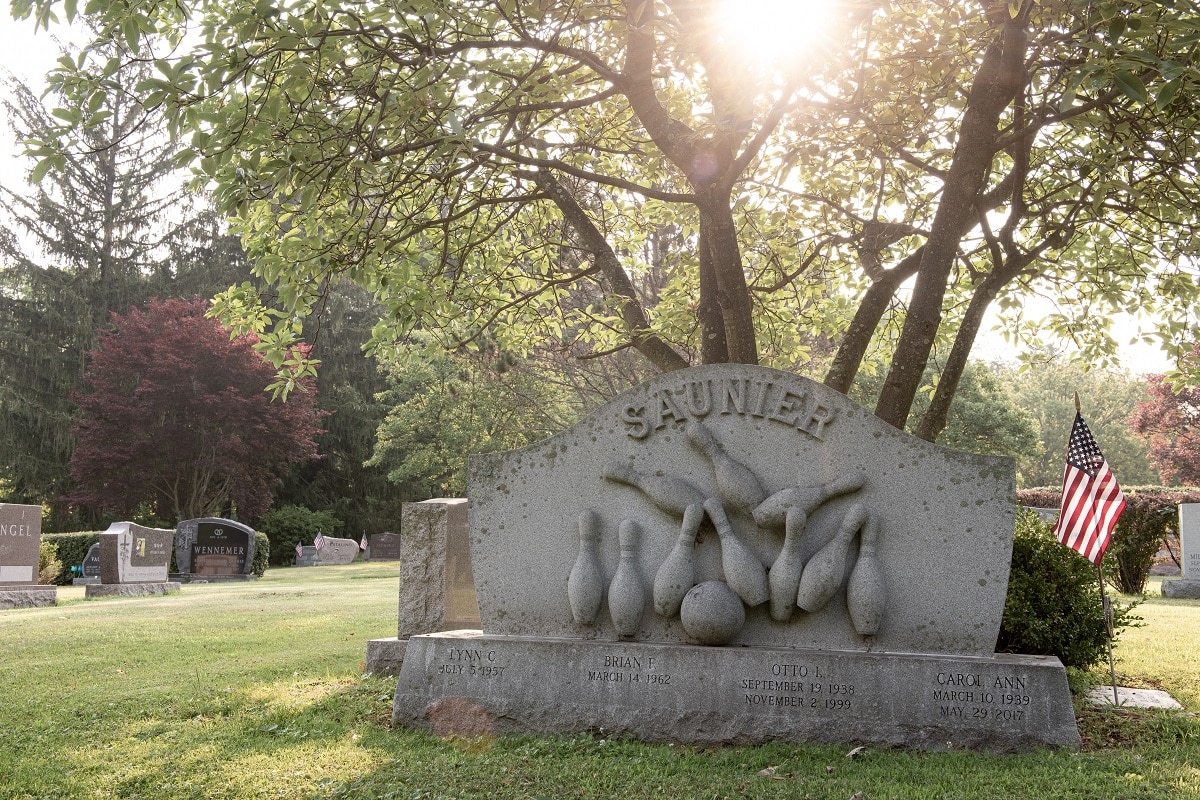 Monuments: A great alternative to mausoleums
Published: December 7, 2022 | Updated: January 31, 2023
Mausoleums may seem like the perfect option to lay a family to rest. They are a wonderful luxury product; however, mausoleums come at a higher price range so let's talk about another option that is more affordable. If purchasing a mausoleum is out of budget, consider a monument. Estate monuments are a more affordable option that can be completely customized, like a mausoleum, and still, meet the needs of the family member.
Many types of estate monuments are available, allowing one to create a large memorial that is a focal point in a cemetery. There are custom upright monuments, sculpted monuments and gravestones, and even natural boulder-shaped monuments available in various sizes, styles, shapes, and colors.
This more affordable alternative allows families to get creative with their memorial and pay homage to their family for future generations to enjoy while not financially overextending.
What is the difference between a monument and a mausoleum?
Like a mausoleum, one can personalize a monument to reflect someone's beliefs, values, and contributions. However, unlike a mausoleum, the burial of a person's body requires additional arrangements because memorials aren't designed to contain a body.
Types of monuments
Maybe you're just starting to explore monument design, or perhaps you aren't sure if a monument is suitable for your family. Wherever you are in the process, it's best to understand the types of monuments available.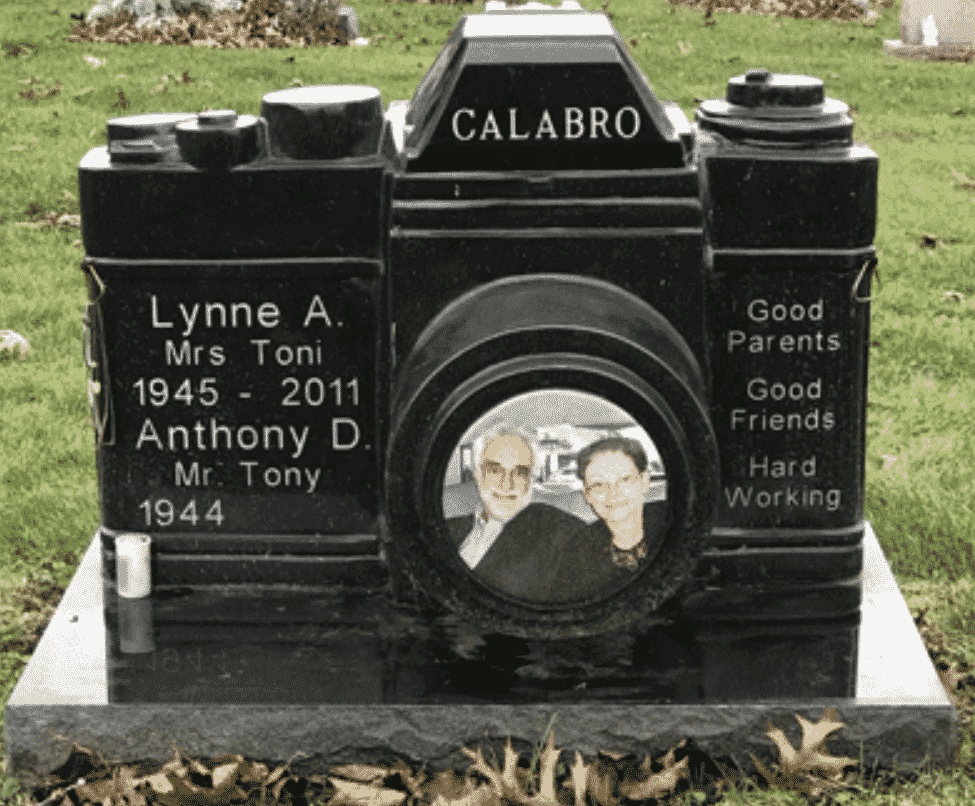 Upright Headstone Monuments
Upright monuments sit atop a granite base, towering several feet into the air as an everlasting tribute to your loved ones, both now and in the future. They provide a stunning visual representation of remembrance and love, sure to command attention from afar.
They typically have plenty of room for traditional or artistic elements such as custom designs, etchings, and artwork. Families can craft them exactly how they envision them – allowing families to personalize their messages in stone.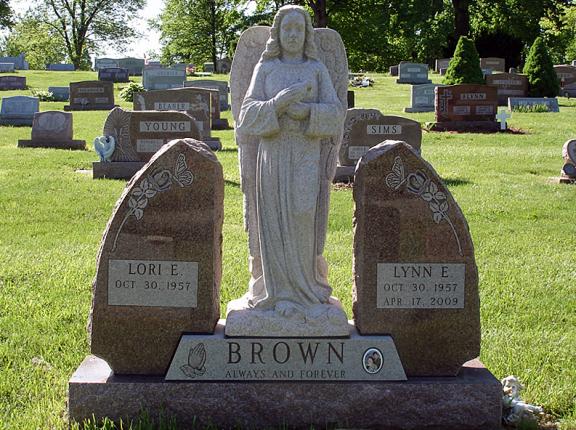 Sculpted Monuments
Custom-sculpted monuments are carved into custom 3-D shapes to reflect the hobbies or values of an individual. They can include custom inscriptions, beautiful etchings, and personalized engravings. They also come in various styles and colors and can be shaped into various complex shapes. For example, a monument can be carved into the shape of a camera to showcase a photographer's favorite hobby. Sculpted monuments can stand alone on a granite base or exist as an addon with other monument types.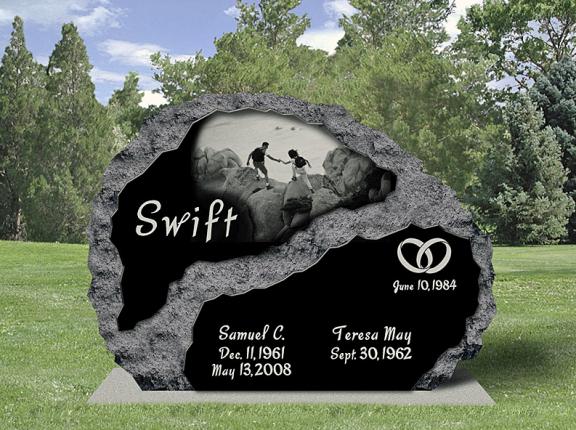 Natural Boulder-Shaped Monuments
Boulder monuments offer a lasting tribute to loved ones. One can customize the flat face of natural granite boulders with inscriptions and artwork or add optional bronze plaques for an added personalized touch. In addition, a vast selection of colors and textures are available to create unique memorials in cemeteries and on private property – honoring the memory now with unending respect for years still yet to come.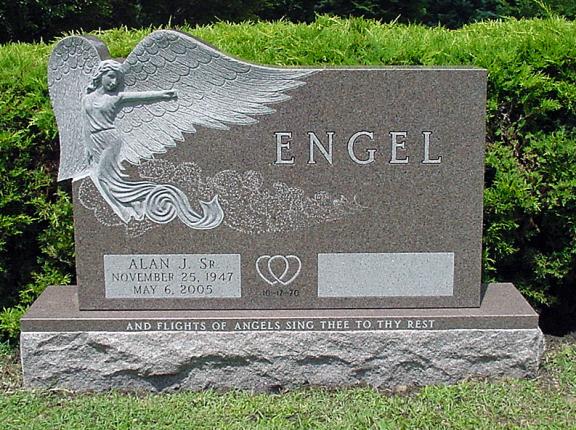 Customizing a Monument
Not only do monuments come in different shapes and sizes, but one can also customize them to reflect what's unique about a person or family. So whether it is honoring the love of aviation with an airplane model on top or depicting someone's favorite activities through artwork, monuments remind us that everyone has something meaningful they left behind for generations to admire and appreciate.
So, what can you customize on a monument? Some customizations include:
Style
Shape
Size
Stone type
Granite color
The complexity of design elements
You can further customize a monument with design element options. These include, but are not limited to:
Etchings
Engravings
Portraits
Artwork
Epitaphs
Inscriptions
With our cost-effective headstones and monuments, you can memorialize your loved one's memory in a way that fits your wishes and budget, providing a financial alternative to something like a garden mausoleum. From simple upright headstones to complex sculptures, we can accommodate all manner of requests.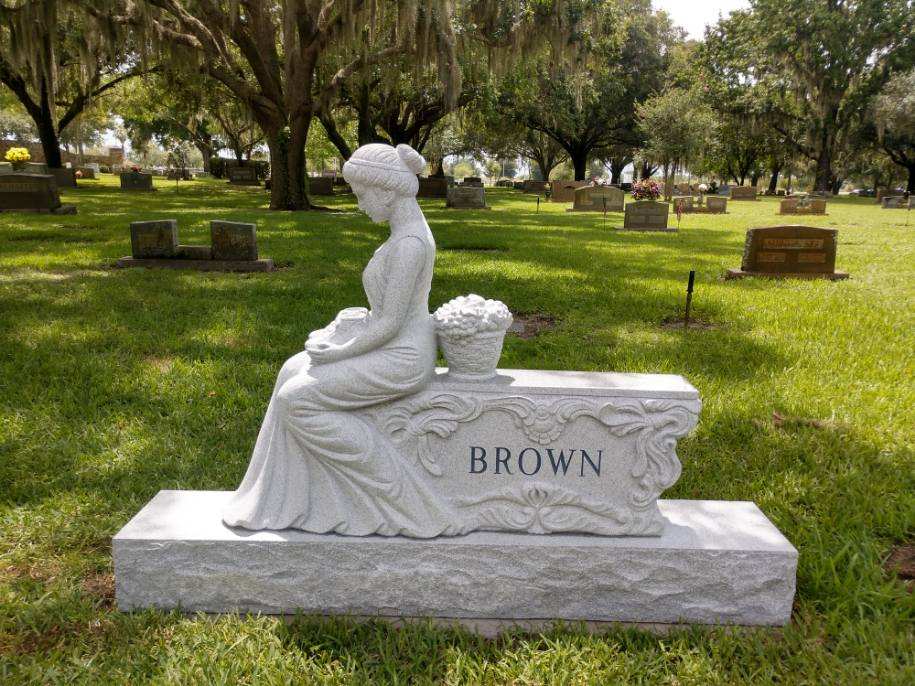 Ready to plan the design of your monument?
At Dio + Co., we believe honoring a loved one's memory should reflect their life story, which is why we offer custom-sculpted headstones and monuments tailored to each individual or family. Your monument can be a beautiful focal point that family members can visit for generations.
Check out the Dio + Co. portfolio to view a range of monuments built by the Dio + Co. specialists since 1934. Our accomplished stone craftspeople can create 3-D shapes with personalized inscriptions, etchings, and engravings that add an unmistakable touch of beauty to any grave. We also have a wide selection of granite colors available – so you can find the perfect way to remember your special someone at prices suitable for most budgets.
Learn the Dio + Co. difference today by contacting us for a free estimate and having your questions answered.
Learn why we've been so successful since 1934.
Contact us for a free quote or to get your questions answered. We ship nationwide!
Posted in Monuments, Tips and Advice