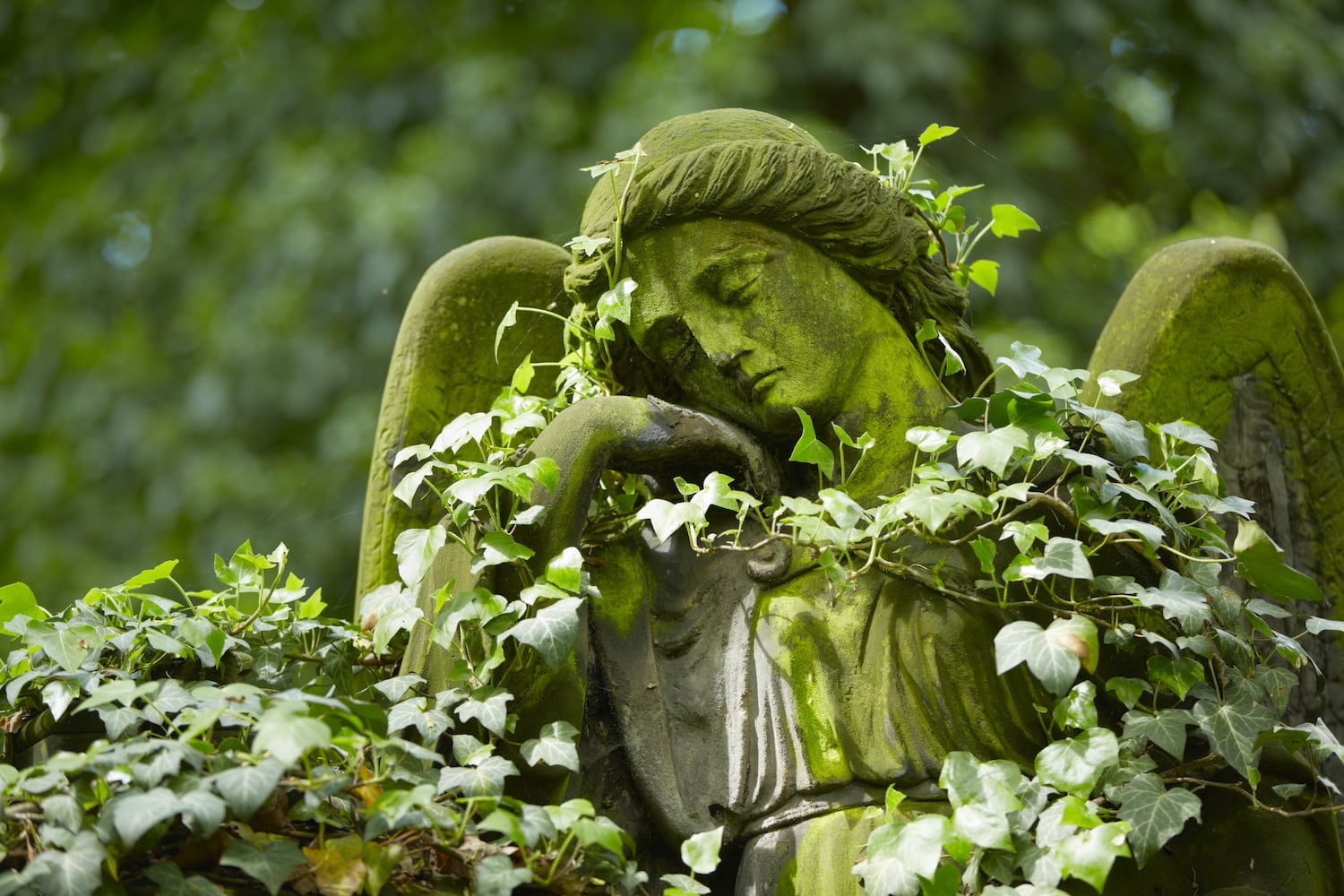 What to look for before choosing a cemetery
Published: May 10, 2023 | Updated: May 10, 2023
Choosing a final resting place, like a cemetery, for you or your loved one is a deeply personal and important decision. If a cemetery is your choice of burial, then there are several factors to contemplate before reserving your burial plot. In this article, we will help guide you on key considerations to think about when selecting a cemetery.
Eight Key Considerations to think about when choosing a cemetery
Location
The location of the cemetery grounds is an important consideration. You may want to choose a cemetery that is close to your home or your loved one's final resting place.
Consider the cemetery's location and whether it's easily accessible for family members and friends to visit. Additionally, check for parking and the availability of other amenities like restrooms and benches.
Moreover, some local cemeteries may be limited regarding the availability of cemetery plots. This may apply to any public cemetery. Make sure space is available for your loved one before making a final decision.
Cemetery Policies
Review the cemetery's policies regarding things like flowers, decorations, and maintenance. Most cemeteries have rules to follow, but some cemeteries may have strict rules that limit your ability to personalize your loved one's gravesite or grave marker.
Additionally, some cemeteries offer extra amenities, such as cremation services, memorial gardens, or mausoleums. Custom mausoleums are personalized and unique structures built to house the remains of the deceased. They can be designed to reflect the personality, lifestyle, and achievements of the person or family for whom they are built. A custom mausoleum can include elements such as stained-glass windows, mosaics, sculptures, and inscriptions that reflect the individual or family's values, beliefs, and traditions. At Dio + Co., we design and build completely custom mausoleums that can be shipped and installed on a cemetery plot. Click here for more information on our mausoleums.
Finally, some cemeteries charge additional fees for things like opening and closing the grave, maintaining the gravesite, and installing memorials. Ensure you understand all the fees upfront and factor them into your budget.
Cemetery Rules
Cemetery rules may vary depending on the specific cemetery, its regulations, and local laws, but here are some common guidelines. Check with the cemetery you are considering to review the types of rules they have implemented. A family member may want to bring a pet or take a photo, so being informed of the rules will help you select the best cemetery for you or your loved one.
Respectful behavior: When visiting a cemetery, it is important to be respectful and behave in a way that honors the memory of those buried there. This includes avoiding loud noises, refraining from running or playing, and not disturbing gravesites or markers.
No littering: Do not leave trash, flowers, or other items that could create litter or cause harm to the environment.
No alcohol or drugs: Many cemeteries prohibit the consumption of alcohol or drugs on their premises.
No pets: Unless the cemetery explicitly allows it, pets should not be brought onto the grounds.
No vandalism or destruction: Any form of vandalism, destruction, or defacement of gravesites, markers, or other cemetery property is strictly prohibited.
Follow posted rules: Read and follow any posted rules or regulations at the cemetery.
Respectful attire: Dress appropriately in respectful attire, and avoid clothing that could be considered disrespectful or inappropriate.
No photography without permission: Some cemeteries prohibit photography without prior permission from the cemetery staff.
Be aware of cemetery hours: Be aware of the cemetery's hours of operation and plan your visit accordingly.
It's important to remember that cemeteries are sacred spaces and should be treated with the utmost respect.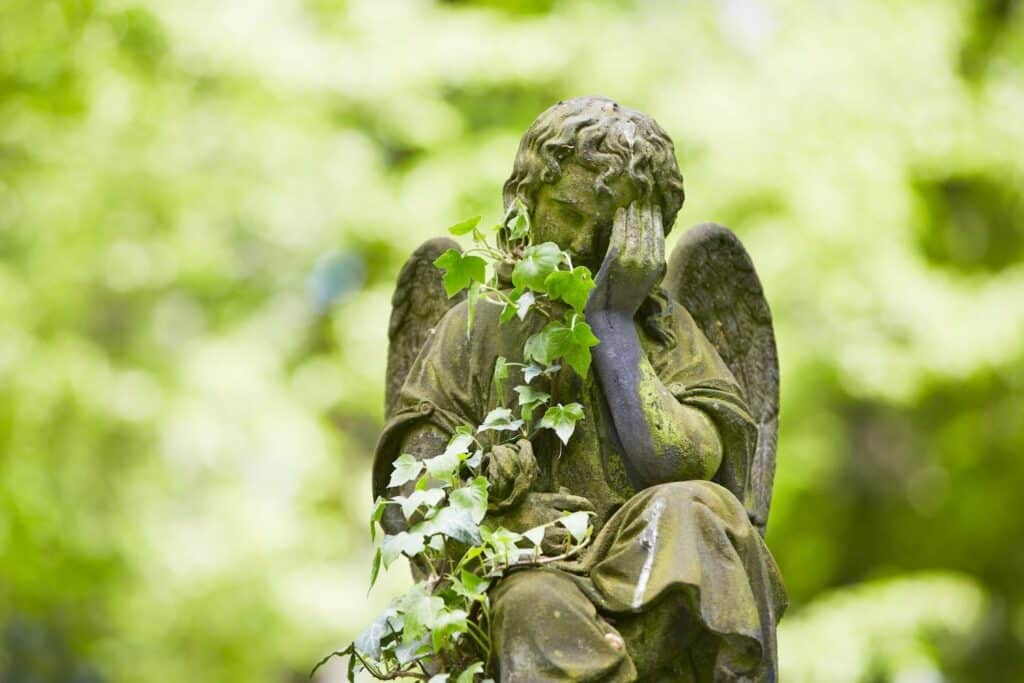 Maintenance and Upkeep
A well-maintained cemetery can provide comfort and solace for grieving families. It's always important to inquire about the maintenance and upkeep of the cemetery before deciding to purchase a plot. Additionally, we suggest doing some research on the cemetery's reputation. Ask friends and family members for recommendations, and always look up online reviews.
Condition of Memorials
It's important to check the condition of the memorials in the cemetery before choosing it. Look for sinking or tilted headstones, broken or cracked markers, and other signs of neglect. If the cemetery is not well-maintained, it may be a red flag.
Overgrown Gardens
A well-maintained cemetery should have neat and tidy gardens with trimmed grass and manicured bushes. If the cemetery looks overgrown or unkempt, it may not be the best choice.
Religious or Cultural Affiliation
You should choose a cemetery that accommodates and is sensitive to your religious affiliations or cultural traditions. Certain religious cemeteries will cater specifically to the needs and traditions of a particular religion or culture. These religious cemeteries may have specific burial requirements, such as using certain funeral arrangements or burial positions. If this is an important aspect of your final resting place, ask any cemeteries you are interested in about religious or cultural policies.
Cost
The cost of burial services and burial plots can vary greatly between cemeteries. In general, burial fees can include the plot, opening and closing of the grave, and the installation of the headstone or memorial.
Additional costs may also include the purchase of the following:
Casket
Urn
Burial container
Embalming and preparation of the body
Funeral home services
It is important to explore and compare the costs of different cemeteries and burial services to guarantee you get the best value for your money. You may also want to consider pre-planning your burial, which can save money and ensure your wishes are met. Prearranging cemetery memorialization is one of the most requested services we offer and has become a common part of the estate plan for today's families.
Additionally, we offer our installation services nationally for mausoleums and high-end memorials. Normally, the Dio + Co. team will install the monuments and mausoleums that we design at no charge. In a small percentage of situations, the cemetery staff or memorial park crew will perform the installation and setting process. Cemeteries normally charge an installation fee for this service. Regardless, we will guide you through the entire process.
Contact Us
When choosing a cemetery, there are several factors to consider beyond just the location and price. Overall, it's important to take the time to research and visit different cemeteries to ensure you find the right one for yourself or your loved one.
Dio + Co. will not pressure you into making any decisions before you are ready. Purchasing a cemetery monument is a personal experience, and we are here to support you in every possible way. If you have questions about our products or would like a free estimate, please get in touch with us, and we'll be happy to assist you.
Learn why we've been so successful since 1934.
Contact us for a free quote or to get your questions answered. We ship nationwide!
Posted in Tips and Advice