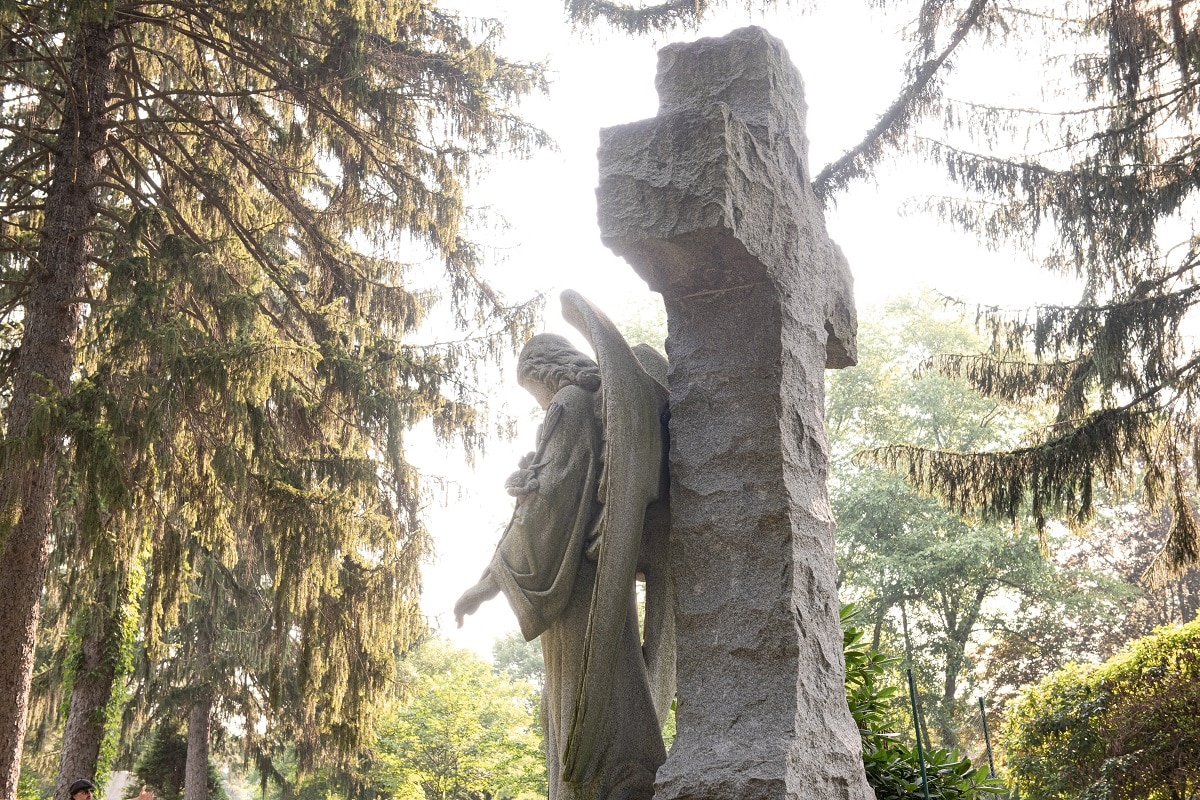 Everything you need to know about buying a memorial
Published: April 11, 2023 | Updated: April 27, 2023
Buying a memorial for a cemetery lot or private property is an important purchase with many factors that require consideration. Dio + Co. is a cemetery monument retail company based near Pittsburgh, Pennsylvania. We have been providing clients with the highest-quality monuments, memorials, and mausoleums since 1934.
We know that visiting a family member's permanent resting place is a time for relatives to reflect on their enduring love for their deceased beloved. Dio + Co. cares and listens to the ways in which you choose to memorialize your loved one's legacy. We pay attention to the details. We design memorials and monuments that reflect love, respect, achievement, religious concepts, and most importantly, we completely customize our luxury cemetery memorials, toward our clients' precise desires.
If you are planning ahead or planning due to a recent loss, we are here to help guide you through each step, from design to installation. Let's review some important details to consider when buying a memorial.
Cost
There are many factors that affect the cost of a headstone, mausoleum, memorial, or monument. The first step is to set a budget. We will respect your price point and design within that budget. Some of the factors that can affect memorial design costs are as follows:
Size
Color of granite
Quality of granite
Style
Texture
Craftsmanship
Options, for example, adornments or benches (see below)
Shipping and Installation
Shipping
Dio + Co. ships our artistic memorials nationwide throughout the continental United States (lower 48). Normally, the Dio + Co. team will deliver your personalized and custom-built memorial at no additional charge.
Installation
We offer our installation services nationally for mausoleums and high-end memorials. Normally, the Dio + Co. team will install the monuments and mausoleums we design at no charge. In a small percentage of situations, the cemetery staff or memorial park crew will perform the installation and setting process. Cemeteries normally charge an installation fee for this service. Regardless, we will guide you through the entire process.
Don't forget to review our pricing page for more details on memorial purchasing.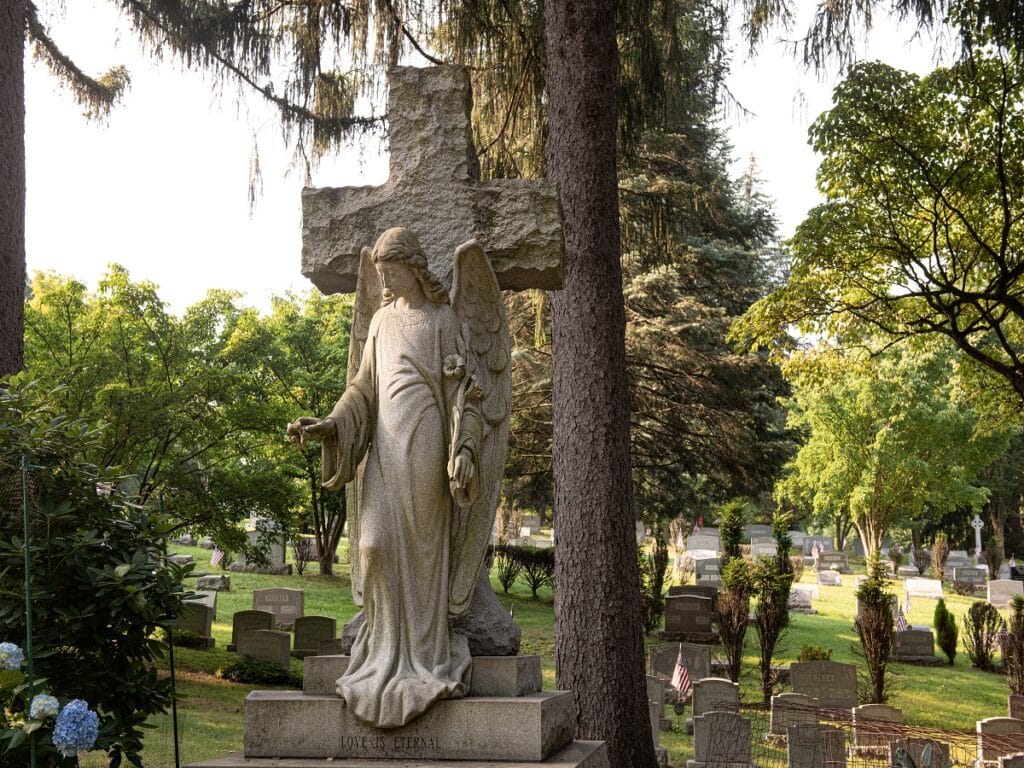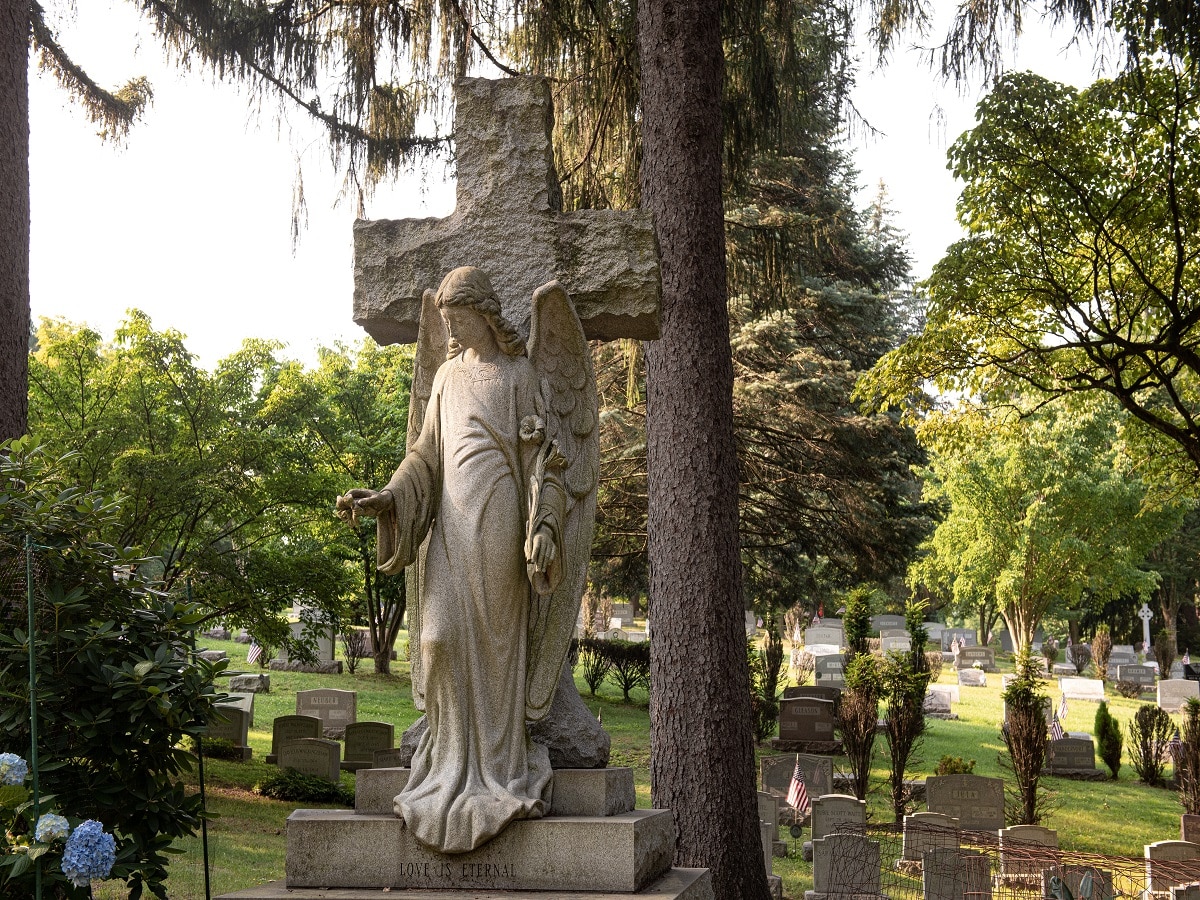 Memorial Options
Our monument builders can add almost anything to your memorial. We offer a variety of memorial, headstone, mausoleum, and monument options to enhance your structure of choice. Most lettering and artwork on the face of the headstone are included in the cost of the monument. Some options require an additional cost, as noted below.
Personalized Engravings
Classic Carvings and Images
Etched Portraits
Etched Scenes and Images
Epitaph Inscriptions
Diamond Etched Portraits – Additional Cost
Diamond Etched Scenes and Images – Additional Cost
Flower and Floral Vases – Additional Cost
Bronze Lettering, Accents, and Attachments – Additional Cost
Memorial Portrait Pictures – Additional Cost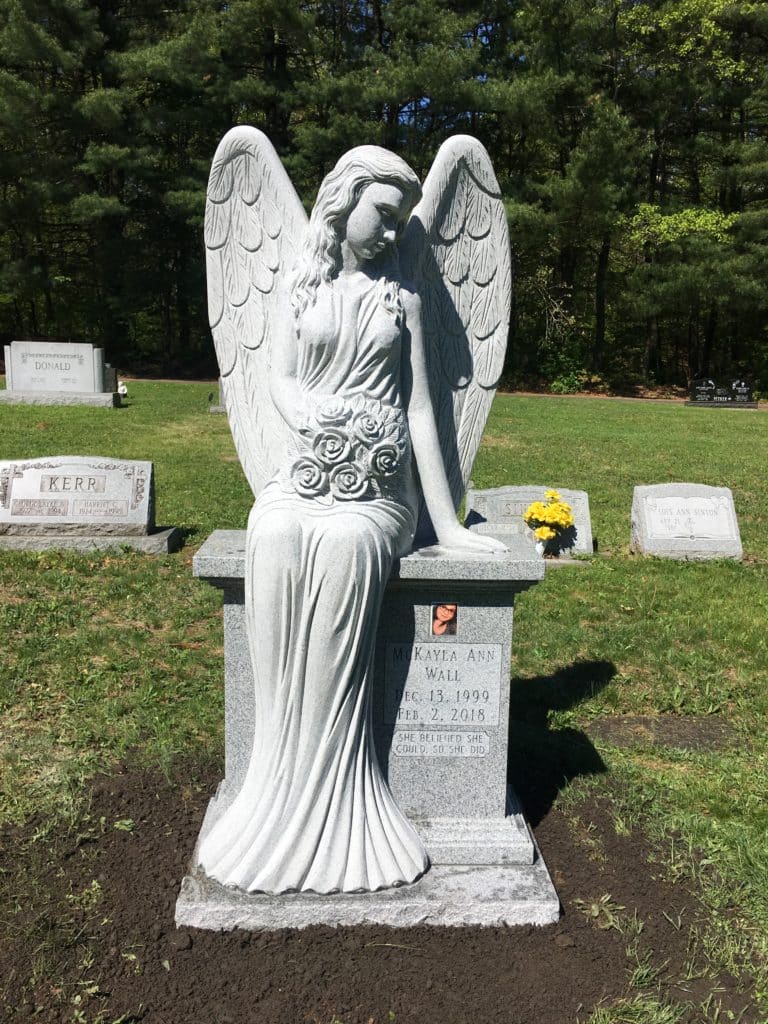 Expect Quality
A quality-built mausoleum, memorial, or monument will last for centuries, even millennia. Our craftsmanship is unmatched, and your design is limited only by your imagination and your cemetery's rules and regulations.
High-quality granite – Dio + Co. only sources granite from reputable quarries in the U.S. & Canada.
High-quality foundation – We make foundations with 100% high-grade concrete.
High-quality base course – The base course is a large slab of granite that rests on the concrete foundation, supporting the weight of the mausoleum and protecting it from water damage.
High-quality side walls – Our side walls provide strength and integrity to support the whole structure and, at the same time, look beautiful.
High-quality joints – We use high-quality adhesive and joint compound to ensure joint superiority.
High-quality roof – Memorials with roofs are constructed using only solid granite with no fillers. This ensures longevity and avoids deterioration.
Request a brochure to learn more about our impeccable quality and construction standards!
Location
Choosing the right location for your memorial is a very important decision. There's a lot to consider when thinking about your own monument or your family's permanent resting place. Do you want to be buried on your private property or in a public cemetery?
Private Property – Home burial is a wonderful way to have a very intimate ceremony around a privately-owned gravesite on your property and to remain close to the deceased for as long as you own the property. Private property burials also allow you to have far more flexibility when it comes to the customization, personalization, and design of your burial monument. Additionally, building a memorial on private property costs significantly less than buying and maintaining a cemetery gravesite.
Public Cemetery – Since 1934, Dio + Co. has been delivering and installing cemetery monuments. Most cemeteries regulate the types of monuments placed on gravesites within their properties. These standards, policies, and guidelines designate the types of materials that can be used for the construction of a monument. We are well-versed in typical cemetery regulations, but if we don't know the rules, we will find out the exact details so that your memorial is designed and built within the cemetery's specified parameters. When purchasing cemetery property, think about the size of your plot and the type of memorial you have in mind to make sure your plot meets the requirements needed for your memorial, such as plot size.
Plan Ahead
Prearranging memorialization is one of the most requested services that we offer and has become a common part of the estate plan for today's families. Planning ahead relieves the stress on your family members and loved ones of making a hard but important decision at an emotionally difficult time.
Purchasing a cemetery memorial or private property monument before a death occurs is one way to simplify estate planning responsibilities. Dio + Co. has memorial planning advisors that can help families and estate planners with the process of choosing and purchasing monuments and mausoleums before a death occurs. Advanced planning, also known as pre-need planning, is purchasing a memorial before your loved one has passed. Let our on-staff cemetery planning advisors make pre-arrangement planning comfortable for you. Begin this process with our Pre-Need/Advance Planning Advisor service.
Timeframe
The timeframe for the entire process of creating a finished memorial (from design through installation) varies based on many factors. It can take 12 weeks to 12 months, depending on the complexity of the memorial's customization, location, and weather. We will discuss your timeframe in detail with you so that you know what to expect and when.
Contact Us
We hope you've enjoyed this article and gained lots of helpful insight into considerations for buying a memorial. If you are ready to speak with someone about a custom memorial, mausoleum, or monument design, please reach out to us or call us at (878) 201-3578. We offer free estimates for all of our products.
For more helpful articles, like "Ten frequently asked questions about memorials, mausoleums, and monuments," take a look at our Blog. You will find lots of tips, advice, and input regarding mausoleums, monuments, and memorials.
We look forward to connecting and showing you what's possible.
Learn why we've been so successful since 1934.
Contact us for a free quote or to get your questions answered. We ship nationwide!
Posted in Memorials, Tips and Advice